Economic responsibility
We aim to provide our customers both now and in the future with durable, top-quality products which focus on man and the environment. We thus concentrate on developing innovative packaging systems.
"If you want to be successful in the long term, you need passion, discipline, stamina and the right team!"

Dr. Diana Wolf, Beverage technologist in research and development, successful endurance rider and with KHS for eleven years
Our areas of focus
Sustained growth
Innovative systems for customers
Standardization
Lean manufacturing
Added customer value through sustainable, innovative products
We have made it our aim to develop sustainable and innovative system solutions which are especially efficient based on diverse ecological and economic criteria. At the same time we are also continuously developing our existing lines and machines further. The biggest measure of our achievements is always the satisfaction of our customers. Their demand for future-proof systems thus accompanies us through each new development and product optimization.

Discover our many areas of expertise for yourself!
You will find our full product portfolio here.
Read what our customers say about us in our references.
Regional site responsibility
We operate production sites in Germany, Brazil, China, India, Mexico and the USA. It is therefore important that we adhere to internationally valid ethical principles and protect the environment at each location.
In order to ensure that our high sustainability requirements are uniform and actively practiced at all our locations, we have our production sites certified according to the internationally recognized SMETA (Sedex Members Ethical Trade Audit). During this process an external, independent auditor inspects the working conditions, occupational health and safety and environmentally-friendly production in particular at each KHS site by visiting the factories and holding individual and group interviews with employees and the human resources department. Our customers can then access the resulting audit reports published on the Sedex database to assure themselves that our production sites are run in full accordance with ethical principles.
Selected highlights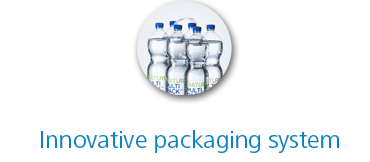 In Nature MultiPackTM we have developed a system which sticks PET bottles together with dots of adhesive, thus reducing the amount of packaging materials required.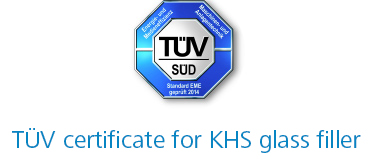 TÜV SÜD confirms the very low electricity and water consumption of our entire Innofill Glass series, measured by physically absolute requirements.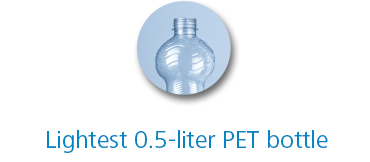 Resource and cost savings for beverage producers without detriment to the consumer: with our 0.5-liter PET bottle with a screw cap for highly carbonated beverages, which weighs just 10.9 grams, we are setting new standards in lightweighting.