BrauBeviale 2019
Smart filling and packaging systems at BrauBeviale from 12 to 14 November in Nuremberg
Digital, efficient and sustainable: at BrauBeviale we will show you why we are focusing on these particular aspects and what this has to do with reliability and viability for the future.
Press Releases
All press releases are available here.
Our motto of "KHS – your reliable partner" demonstrates how important we believe it is to support our customers in partnership. For over 150 years we have been manufacturing intelligent systems and solutions distinguished by their reliability, durability and viability for the future and which therefore pay off in every respect. The new high-performance Innofill Glass DRS ECO glass bottler, which we will be presenting in Nuremberg for the first time this year, is one good example of this. It combines many different smart features which help you to perfectly fill your specialty beers and at the same demonstrably cut your carbon emissions in production.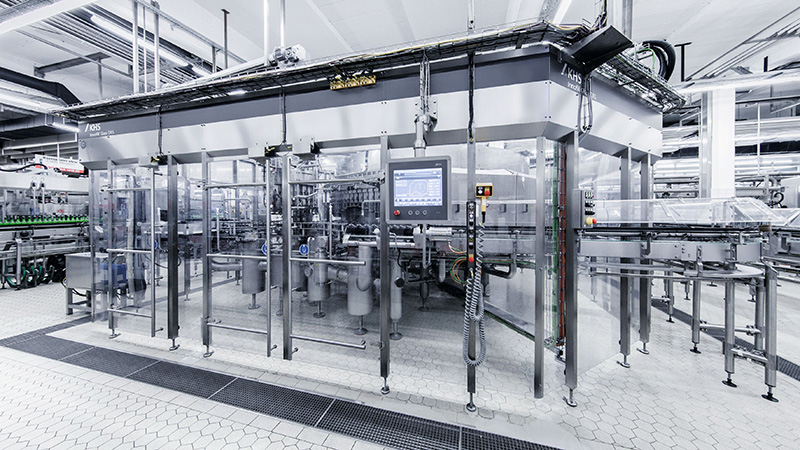 Automated processes save on energy and resources
How does this work? As a pioneering developer of filling systems for breweries from the very start we know what is needed for optimum beer bottling: first and foremost, the filler must be gentle on the sensitive product and on the necessary resources used in the process. Our Innofill Glass DRS ECO benefits from a unique evacuation and CO2 purging process for glass bottles. With this it consumes up to 50% less CO2 compared to conventional methods. The optimized vacuum pump also cuts the amount of energy used by a maximum of 20%. A smart diagnostics system monitors the entire filling process. Broken bottles are detected in all filling phases and the containers automatically channeled out of the system. With these features the Innofill Glass DRS ECO represents a new generation of glass fillers in full keeping with our new credo, namely that digital processes help to noticeably boost efficiency.
Reducing our carbon footprint
The protection of the environment and, in conjunction with this, our responsibility to the climate are two of the key issues of our day and age. There are many aspects here which can help create added value on a filling and packaging line. These include intelligent monitoring systems, such as MES, or our new Basic Line Monitoring app, which centers on the data pertinent to line efficiency. New packaging systems which support the circular economy in the long term are another important topic. Here, with our new Beyond Juice container system for sensitive products, we are proud to demonstrate our holistic approach to this type of packaging which perfectly protects the product while saving on resources. We offer our customers flexible and sophisticated systems which enable them to run their production lines efficiently with little effort and at the same time be gentle on resources – throughout the entire service life of their KHS plant engineering. The modular design thereof forms the basis for a multitude of upgrades with which our customers can keep their system production processes in line with the latest technical, economic and ecological state of the art. Reliably and with a view to the future.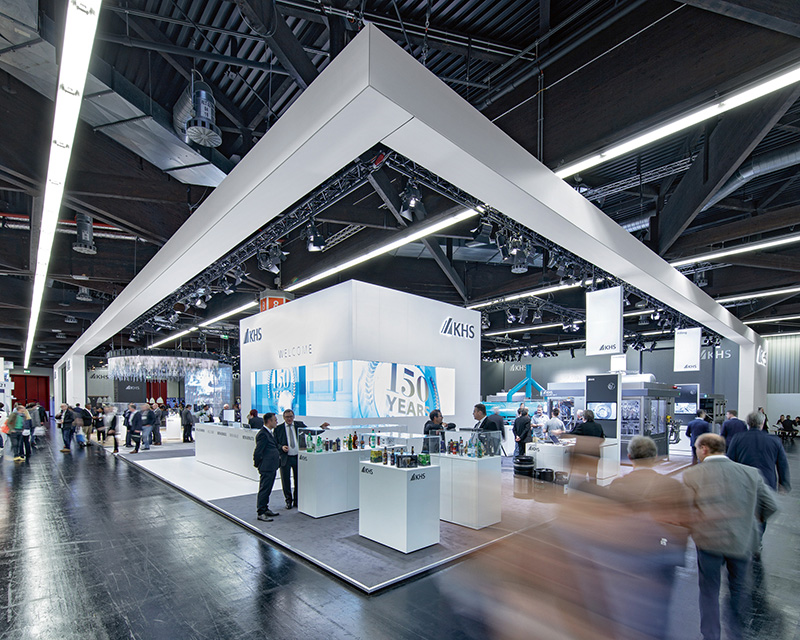 Where to find us
From November 12 to 14, 2019, we look forward to personally meeting you in Hall 8 of the Nuremberg Exhibition Center and convincing you of the many benefits offered by our filling and packaging machinery.
You can find more information to help you plan your visit to the trade show here: https://www.braubeviale.de/en
You might also be interested in