Horizontal Form-Fill-Seal KHS Innopouch Bartelt® K-400
Horizontal Form-Fill-Seal KHS Innopouch Bartelt® K-400
Flexible, clean design for form-fill-seal packaging using servo technology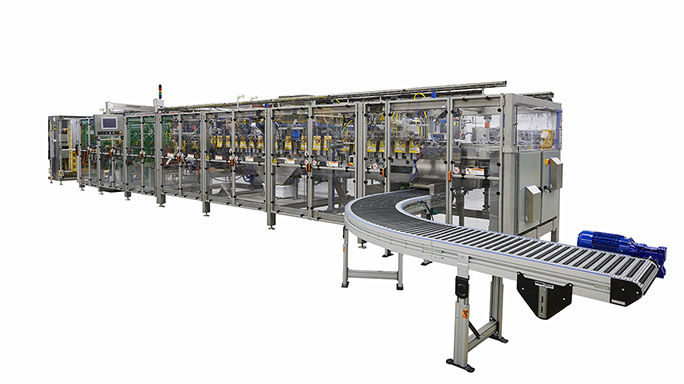 Interesting Facts
With its clean, open and modular design, the KHS Innopouch Bartelt® K-400 horizontal form-fill- seal (HFFS) machine brings you flexibility combined with rapid changeovers for your production needs, whether your requirements are side-sealed pouches or stand-up pouches with or without a zipper, dry products or liquids. It can run in both simplex (one pouch per machine cycle) and duplex (two pouches per machine cycle) operation. Combined with state-of-the-art linear motion technology, the K-400 allows for maximum operations flexibility and reduced maintenance while providing the utmost accuracy at the touch of a button.
The KHS Innopouch Bartelt® K-400 provides easy operator access and servo-assisted recipe-driven changeovers with a performance of up to 150 pouches per minute. Standard features include full servo control with HMI interface, operator side loading of film and zipper, up to four standard fill locations, heat and cool bars for sealing and servo pick-off with empty pouch reject.
Well Thought Out
Servo technology built into the KHS Innopouch Bartelt® K-400 form-fill-seal machine means fewer mechanical parts, better functional control and reduced noise levels. An optional closed recirculation cooling system minimizes water consumption and every machine is equipped with a color touch-screen display for ease of use. The KHS Innopouch Bartelt® K-400 can also be optioned with ultrasonic top sealing when necessary.
Convincing
Global electronic configurations using state-of-the-art technology
Servo-controlled changeovers for multiple product sizes
Linear work flow and four standard filling locations
Sustainable
Reduce your changeover times and increase available production time
Ease of maintenance and accessibility
Faster production rates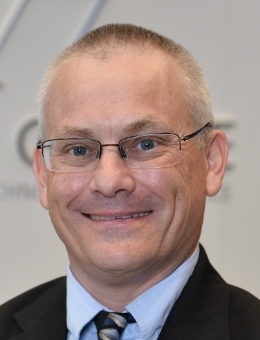 Sales
Director of Sales and Marketing
Tom Brooker
Mobile: +1 941 587 0186
E-Mail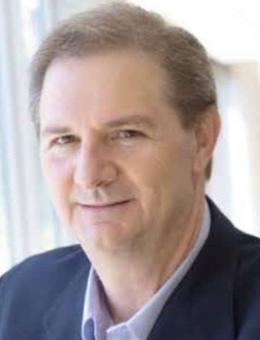 Service
Director of Service
Dennis O'Dowd
Mobile: +1 941 780 1621
E-Mail