Innopal RSZ 1 Centering Device
Innopal RSZ 1 Centering Device
Versatile singe-column centering device for maximum palletizing accuracy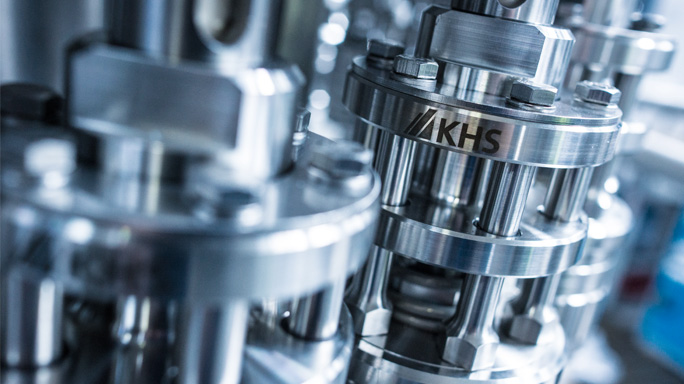 Good to know
The Innopal RSZ 1 is a versatile robot centering device which has a practical single-column guide. The Innopal RSZ 1 has a number of outstanding features. You can center your products using a pre-programmed palletizing rhythm, and you also have the option of using a handling robot as well to insert pallet liners and/or trays.
As is the case with the two-column Innopal PZ 1, the Innopal RSZ 1 is suitable for cartons, trays (with and without film), shrink packs, individually packaged items, bags, low and high wall plastic crates, slim kegs, kegs, and barrels.
The throughput capacity of the single-column centering device is matched to the palletizing robot which you are using.
Well thought out
In addition, the Innopal RSZ 1 ensures stability that is second to none. For example, the liners are precisely aligned to avoid any overhang which could damage your load-securing stretch wrapping. The compact, space-saving, modular design facilitates optimal integration into your existing line. In packaging robot cells, the packs can be centered and insertion guides can be placed over the edge of the packs.
Convincing
Fully modular design enhances versatility and reduces the part count
Cost reduction thanks to up to 98% machine availability
Exact pack positioning ensures perfect palletizing results and excellent protection against damage during shipment
Sustainable
Minimize your maintenance effort by using the latest servo technology, toothed belts and generously rated components