InnoPET Plasmax 2Q/4Q
InnoPET Plasmax 2Q/4Q
Innovative coating technology in the low-capacity range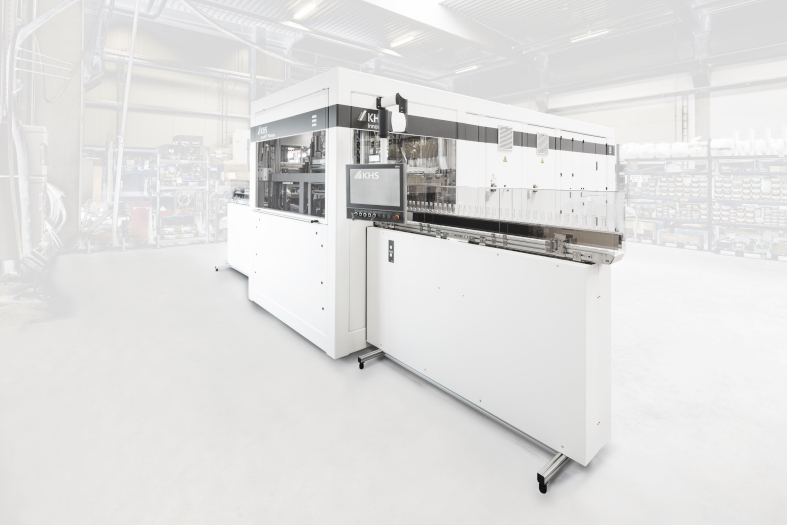 Good to know
The innovative Plasmax coating system combines the weight benefits of a PET bottle with the protective barrier properties of a glass container. In this process the PET bottle interior is finished with a protective, ultrathin coating of silicon oxide (SiOx) or chemically pure glass. Following the successful market launch of our rotary InnoPET Plasmax 12D and 20Q machines we now offer the compact laboratory InnoPET Plasmax 2Q/4Q machine as a cyclic machine variant which provides the same technology for the low-capacity segment cost effectively while saving on space. With the cyclic machine up to 1,800 or 3,600 bottles per hour holding between 80 milliliters and 1.5 liters and with a maximum bottle opening of 38 mm can be processed.
Well thought out
The new series uses the KHS FreshSafe PET® coating method. This means that bottles remain fully recyclable and protect sensitive products such as juice, wine and sauce from oxidation and carbonated beverages from carbon dioxide loss, thus considerably lengthening shelf lives.
The coating is 100% transparent, giving the PET containers a crystal-clear appearance. On the issue of sustainability the technology scores with its full bottle-to-bottle recyclability. The InnoPET Plasmax 2Q/4Q gives smaller beverage and food customers and converters easier access to this established technology. The machine is convincing with its short setup times and small number of format parts.
Convincing
Thanks to its compact design the machine can be shipped in a classic container and quickly commissioned on site
Practically the same parts are used in the process as on established rotary machines
Innovative technology for Plasmax coating is now also available to smaller customers
Sustainable
100% bottle-to-bottle recycling with pure PET