InnoPET Plasmax barrier technology
InnoPET Plasmax barrier technology
Internal coating of your PET bottles with high-quality SiOx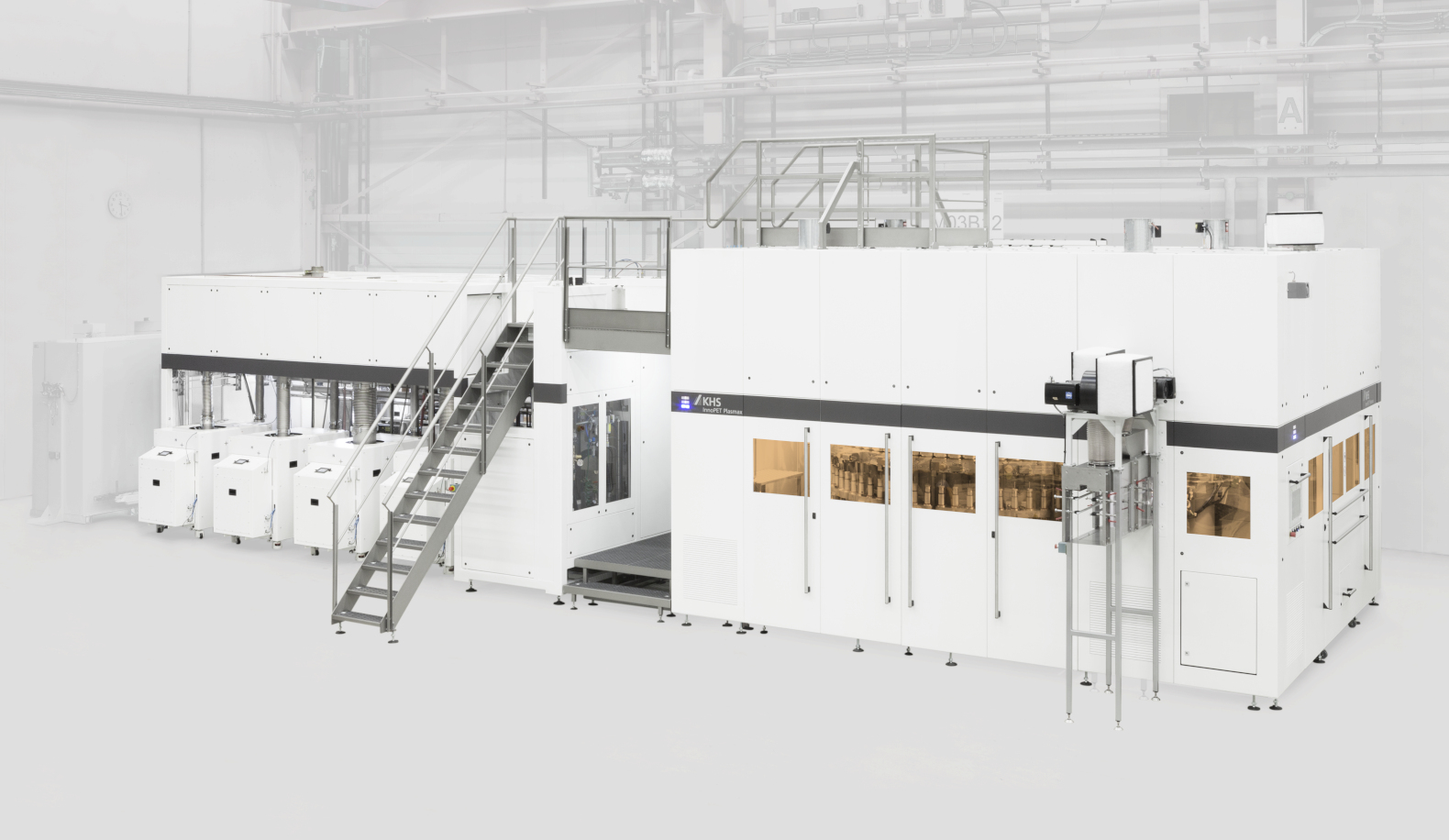 Good to know
The advantages of PET bottles are obvious: they are light and unbreakable. For some products, however, these benefits are not enough. Due to the higher gas permeability of classic PET containers, vitamins or carbon dioxide can be easily lost. An additional barrier, such as in a glass bottle, for instance, is required to give the product suitable protection. With the Plasmax coating method you combine the protective properties of a glass bottle with the weight benefits of a PET container. These coated bottles are called FreshSafe PET® bottles, the insides of which are covered with an ultra-thin protective layer of glass. Sensitive products, such as fruit juice, wine, beer, soft drinks, ketchup, sauces and other liquid foods, are packaged in such a way that their quality, taste and vitamin content are protected and made to last longer. Our portfolio contains the following machine platforms for the coating process:
The InnoPET Plasmax 12D is equipped with 12 double coating stations and can refine up to 12,000 PET bottles per hour (holding < 500 ml) with a glass barrier coating
The InnoPET Plasmax 20Q is designed for large product lines and achieves outputs of up to 40,000 PET bottles per hour (at < 500 ml)
The InnoPET Plasmax 20QS processes special small containers at a production speed of up to 46,000 PET bottles per hour (containing <= 250 ml).
Two coating processes are available which meet the highest demands for product protection:
The standard Plasmax process creates a perfect barrier for all applications without an increased temperature load or inside bottle pressure for filled products with a maximum pH of 4.5
The Plasmax+ process is more flexible and resistant and first choice for applications where the PET material is subjected to greater strain. It is usually used to fill products with a pH of > 4.5.
Well thought out
High-quality, multiple-use, barrier-coated PET bottles prevent the permeation of gases into your products, such as the penetration of oxygen, or the loss of carbon dioxide in the case of carbonated products. Another advantage of Plasmax barrier coating is that the SiOx barrier is 100% transparent and your PET containers retain their crystal-clear appearance. In addition, you can fully recycle the coated bottles in the same way as pure PET, namely bottle to bottle.
Convincing
Universal barrier coating for the highest quality requirements
High flexibility thanks to quick and easy product changeovers
No visual change to the product.
Sustainable
Resource-saving, cost-optimized process with low media consumption for the manufacture of high-quality, coated PET bottles
Bottle-to-bottle recycling in a standard procedure as for pure PET.