Innopack Nature MultiPack™
Innopack Nature MultiPack™
The innovative and resource-saving packaging system for cans and PET bottles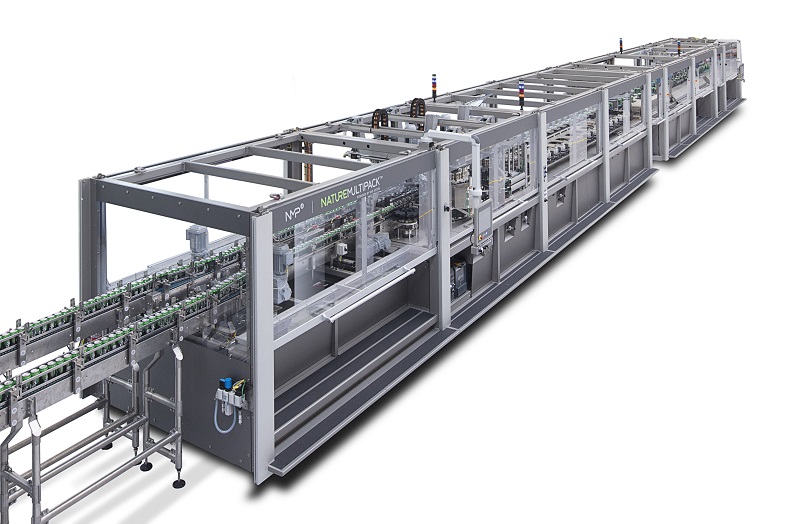 Good to know
The Nature MultiPack ™ reduces secondary packaging to a minimum and offers further options for saving on tertiary packaging. With specially developed adhesive dots, cans and PET bottles are glued together to form 4-, 6- and 8-container packs with a practical handle attached. This sustainable packaging system has proven effective during transport, for retailers and for consumers.
The Nature MultiPack™ is produced step by step in just one modular machine:
Double-row product infeed and alignment of the containers ensure that the brand and its messages are optimally displayed (billboard effect)
Adhesive application
Curing segment
Automatic ejection and distribution
Application of the handle
The finished packs can be directly palletized or placed on trays first.
Well thought out
The Innopack Nature MultiPack™ is available in two capacity versions: the nominal capacity of the NMP 1.0 is up to 45,000 containers/h; the high-speed NMP 2.0 variant achieves a nominal capacity of up to 90,000 containers/h. Each system is able to achieve an overcapacity of up to 20%. Both machines are designed to process cans or PET bottles and can be easily integrated into existing production lines. Another advantage: the lack of a shrink tunnel additionally saves energy costs. With the Innopack Nature MultiPack™ machine, you can also reduce the CO2 footprint significantly in the packing process. The Nature MultiPack™ system can also help you to increase the market share of your products and attainable profit margins.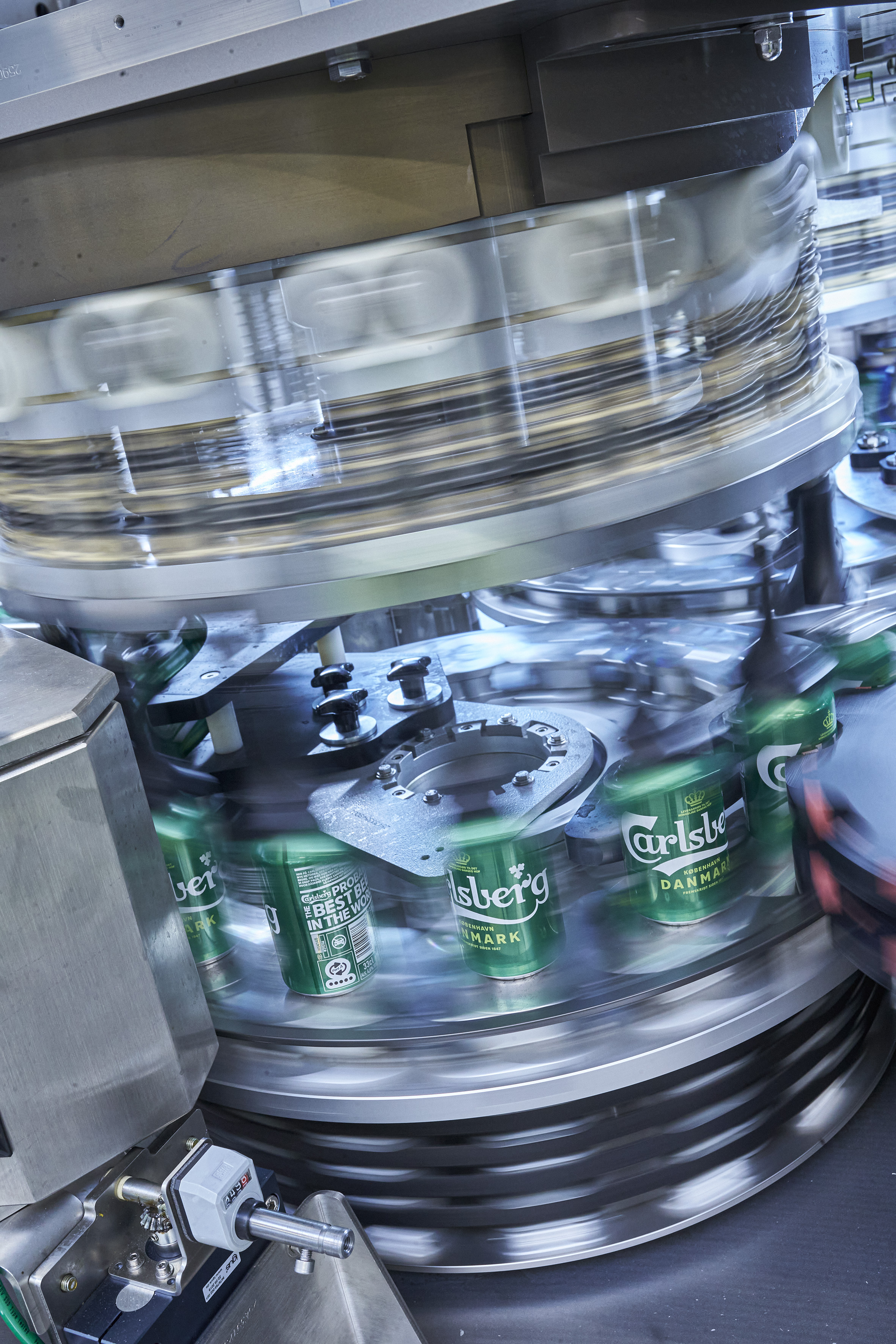 Further reading
Full speed ahead!
Nature MultiPackTM, one of the most sustainable packaging innovations to emerge in the past few years, is now also available for the high-performance range.
Learn more
Convincing
Competitive packaging system compared to other secondary packaging based on the TCO (total cost of ownership)
High flexibility and the highest quality standards thanks to quick and easy format changeover
Modern servo technology for high machine availability
Sustainable
The specially developed adhesive for PET and cans does not influence the recycling process
Up to 85% less secondary packaging material sends a clear sustainability message
Eliminating the need for a shrink tunnel reduces the energy consumption by up to 67% in the production of secondary packaging