Innoshop (e-commerce)
KHS Innoshop: order spare and wear parts comfortably online
Order spare and wear parts for your KHS machines comfortably online and save precious time; in KHS Innoshop we offer you a modern e-commerce platform where you can place your orders and requests quickly and easily. With Innoparts you also have an extensive electronic parts catalog at your disposal.

Find out about the prices and availability of the spare and wear parts you need quickly and easily at KHS Innoshop. Place your orders with ease and create order templates for the products you require on a regular basis. View your current order status whenever you want and be informed about delivery times in good time. Thanks to the intuitive, multilingual GUI you will find what you need quickly at KHS Innoshop. The optional advanced access with its OCI/EDI interfaces enables data to be directly exchanged between your inventory system and KHS.
Our Innoparts electronic parts catalog for all machines from YOM 2008 onwards also gives you many search functions and lots of relevant information (such as material numbers, replacement intervals, etc.).
Access KHS Innoshop here:
If you are already a registered user, please use the following link to inquire about or order spare parts for machines of KHS GmbH and KHS Corpoplast GmbH.

Innoshop for registered users (English)

Would you like to just test the Innoshop for the time being?
We have set up a demo shop for this purpose. Please contact KHS for access to the demo version of the Innoshop.
Innoshop demo version (English)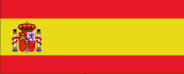 Innoshop for registered users, Spanish version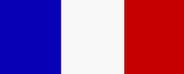 Innoshop for registered users, French version