Innoline BTR container conveying technology
Innoline BTR container conveying technology
The path is as important as the destination with our gentle container conveyor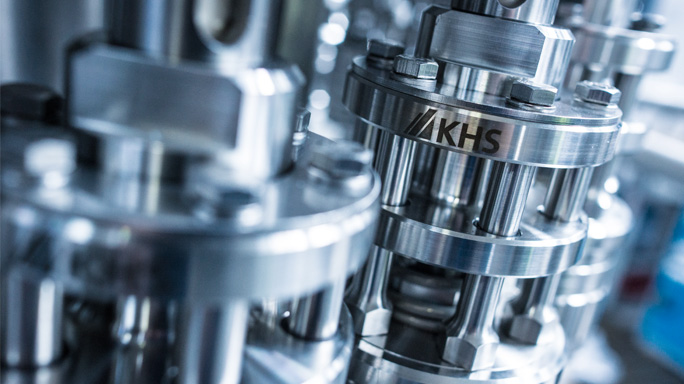 Good to know
Just as important as perfectly matched components in your filling process is the transportation of the necessary containers to and from the machine. In modern filling and packing lines, the container conveyor is responsible for the continuous supply of containers to the individual units. Our Innoline BTR container conveyor supports you with a high level of flexibility and precision. We enable you to achieve maximum system performance while at the same time minimizing machine stoppages without inefficient stop-and go operation. Regardless of whether bottles or cans are involved, our conveyor systems are the reliable link in your lines, and both connect and decouple with utmost product care.
Well thought out
An optimum interaction between all the individual machines and the container conveyor is necessary for the optimum output of your line. We have therefore combined the container conveyor control with the machine control to form an innovative line control system. The combination of intelligent control and high-quality mechanics ensures that the system is ideally matched to your requirements.
Convincing
High system efficiency while at the same time conveying your containers safely, carefully and with little noise
Standardized modular system, designed for optimum cleaning, with different hygiene designs adapts to your requirements
Extremely long-life conveyor system thanks to stable design and high-quality materials
Sustainable
Benefit from low energy consumption thanks to variable centralized or decentralized drive concepts with high-efficiency drives (Premium Efficiency)
Conserve resources with intelligent, energy-saving belt lubrication systems
Consumables
KHS MULTI GREASE 01
KHS MULTI GREASE 01 is an high performance extreme pressure lubricant. It is suitable for centralised lubrication systems.
Material numbers: 301142150102, 301142150106, 301142150108
KHS GEAR FLUID 220
KHS Gear Fluid 220 is a fully synthetic high performance gear oil with EP properties.
Material numbers: 301142110507
KHS GEAR FLUID 460
KHS Gear Fluid 460 is a fully synthetic high performance gear oil with EP properties which have been specially developed for use in machinery used in the food and beverage processing and packaging industry.
Material numbers: 301142110207, 301142110209