Service contracts
Service contracts
Do you have high costs for spare parts and personnel in the maintenance of your filling and packaging system? Are consequential costs incurred as a result of unplanned machine downtime? Can you not realize your planned production capacities or do you regularly exceed your maintenance budget?
Our solution:
Efficient maintenance management from KHS. We offer you a customized service package whose freely selectable modules cater for your requirements and your budget. These modules provide the basis for all KHS service contracts.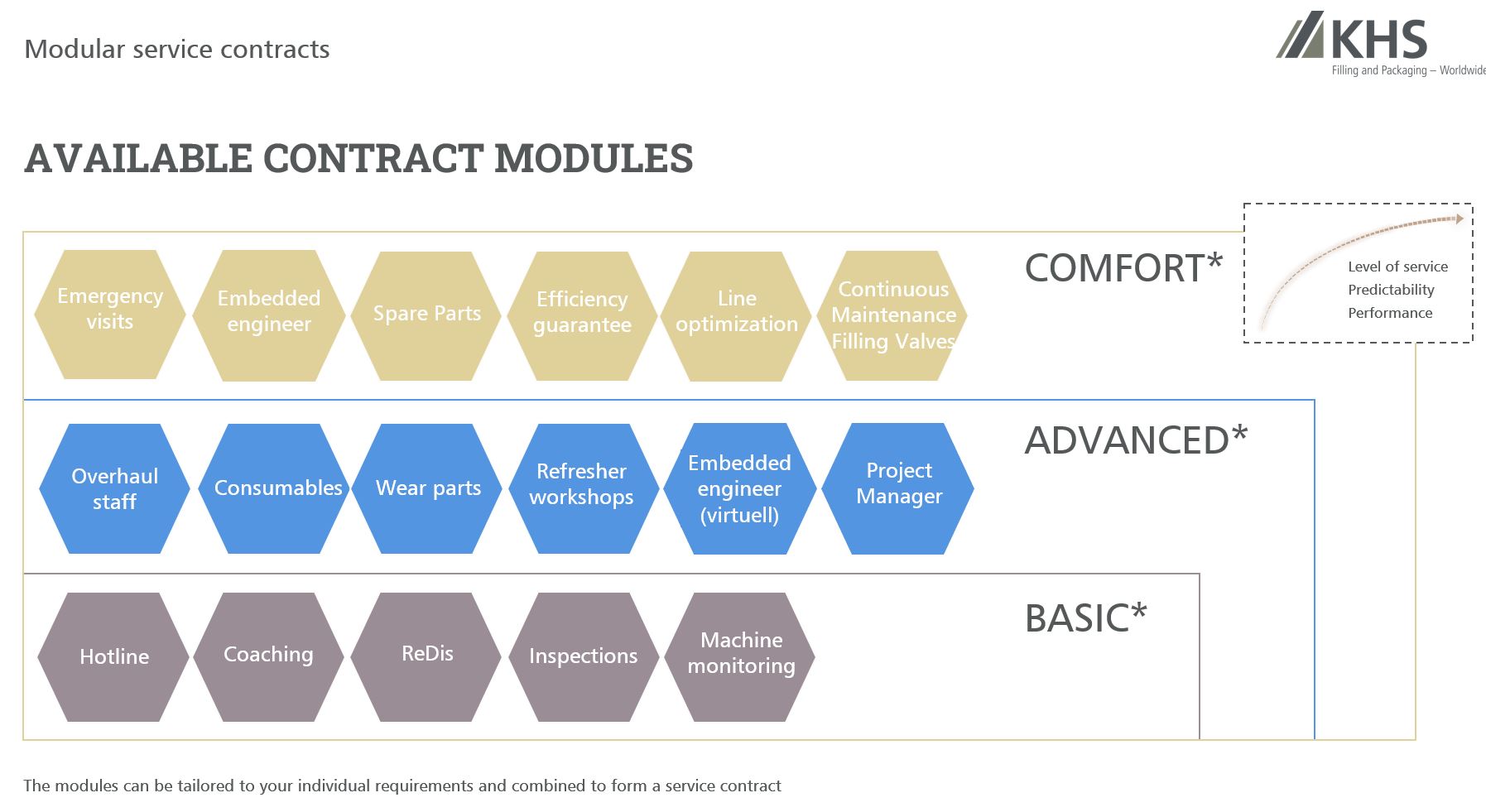 Your benefits:
Our concept is part of an optimum total cost of ownership (TCO) and within your budget
Unplanned system downtime and thus production loss are reduced
The amount of consequential damage is reduced
Machine availability is increased
The machine retains its value
Optimum budget planning and planning security thanks to fixed costs
Lower spare and wear part costs
Advance mutual planning of service assignments.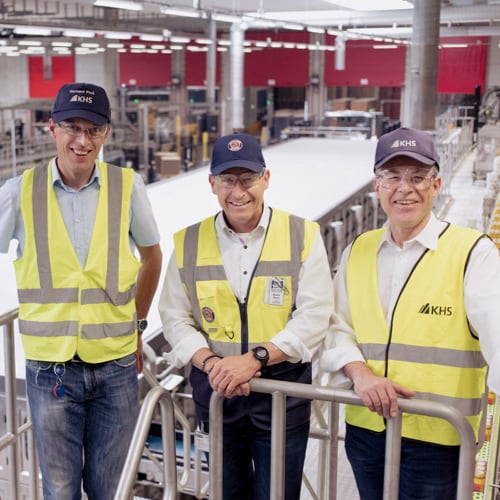 Further reading
Well prepared for the future
Modular service packages and individual agreements – such as those for Paulaner – ensure that lines run smoothly without unplanned downtime or incalculable consequential costs.
Learn more
Contact:
Please feel free to contact your service representative or send an email to service-contracts@khs.com. Our KHS specialists would be happy to help!
FAQ: