System planning
System planning
Competent system planning from a single source
Reliability, high availability, precision performance, sustainable use of energy and resources: the demands made of an efficient system are many and varied. We know your sector inside out and with our advantage in experience gleaned in 150 years of systems engineering we can offer you valuable expertise in the planning of your specific setup. With us you can rest assured that your project is in the best of hands right from the start – while of course adhering to the highest quality standards and providing outstanding service.

From the precise analysis of your individual requirements through a concrete concept for your future system to professional consultancy and reliable support: at KHS you have everything from a single source!

Analysis – Using cutting-edge development and planning tools coupled with our many years of experience in plant engineering, together with you, the customer, we develop tailor-made systems that are perfectly matched to your individual specifications. We naturally also always take your plant environment into account alongside the concrete components that are to be included in your new system: laser scans that we can use to record a realistic, practically complete photographic image of your production environment are directly integrated into the line design. This enables us to avoid any possible collisions or interferences at the early planning stage.

Concept – Creativity and expert knowledge are the prime components of line design. Aided by digital concept tools, such as traditional 2D and 3D CAD drawings, and ultra-modern methods of analysis, including virtual tours of the planned system with the help of stereoscopic PowerWall projection, we can develop an effective system for you.

Consultancy – We provide you with our competent consultancy services both during and after the entire planning process. Throughout we give you constant advice on line optimization, on how to achieve the best possible utilization levels, and on low life cycle costs (TCO).

Support – During the system planning process we can provide you with constant round-the-clock service on site thanks to our worldwide KHS network. Our proximity to regional markets supplies us with information as to your market demands. Specific international queries, however varied, can thus be assessed together with you where they arise, giving you a fully comprehensive setup.

Expertise, sustainability, partnership, and proximity: this is what we understand by system planning!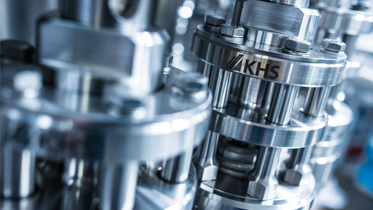 Blocked content
This YouTube video is blocked because you have not agreed to the YouTube service. By clicking the button you can change the cookie settings and play the video.
You might also be interested in