KHS Connect
KHS Connect – your digital service world
KHS Connect gives you a modern customer portal with an online shop function for all service requirements – worldwide.
New in KHS Connect
The new integrated dashboard gives you an optimized status view of your offers and orders.
Should you not have a current KHS material number for your query or order to hand, with immediate effect you can also upload a photo or drawing of the parts you require and have this identified by our technical specialists.
You receive detailed information on possible conversion options through your personalized access. Are you interested in one of the options? Then simply get in direct contact with us through KHS Connect.
Complete wear part packages individually tailored to your machinery are also displayed at the simple click of a button.
Should you need any further information, you can contact your KHS service team through KHS Connect at any time.
How the new customer portal works
Thanks to the intuitive, multilingual GUI you will rapidly find what you need with KHS Connect. Find out about the prices and availability of the spare and wear parts you require quickly and easily. Make your inquiries and place your orders with ease and create order templates for the products you need on a regular basis. View your current order status whenever you want and stay up to date with delivery times. KHS Connect adapts to suit your exact requirements as it only shows what is really relevant for you.
In KHS Innoparts you also have at your disposal an extensive electronic parts catalog with a detailed search function (sorted by replacement interval, for instance) for your KHS GmbH machines from year of manufacture 2008. The optional advanced access with its OCI/EDI interfaces enables data to be directly exchanged between your inventory system and KHS.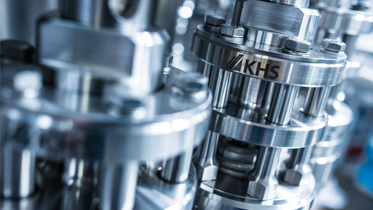 Blocked content
This YouTube video is blocked because you have not agreed to the YouTube service. By clicking the button you can change the cookie settings and play the video.
Worldwide availability of our customer portal
KHS Connect is already available in many countries. Since every country in the world has its own requirements for an online service portal, we provide KHS Connect to our customers worldwide step by step. In the following overview you can see whether it is already available in your country.
Please enter your country in the search field (appears after clicking in the initial visible field) or search in the list. The status will be displayed when you click on the line with the country name.
Register with KHS Connect now and enjoy all the benefits
Have we aroused your curiosity? Would you like to enter the digital KHS service world? You can register with KHS Connect using the following link.
We look forward to welcoming you to KHS Connect!