Ortmann + Herbst
Full service for your Ortmann + Herbst machines
If you own a tried-and-tested Ortmann + Herbst (O + H) machine, you have just as much right to our full service as users of the latest machine generation. As the official successor company to O + H KHS offers you expert advice and original high-quality spare parts.
Ortmann + Herbst (O + H) Maschinen- und Anlagenbau was established in Hamburg in Germany in 1888. The high-quality machines manufactured by this traditional engineering company for process technology and filling and packaging systems have long proved convincing thanks to their extreme reliability and durability. If spare parts are needed, continuing to assure the high availability of your line should thus be a top priority. This can only be ensured by the use of original spare parts. As the official successor to O + H we are the only company which can supply you with original spare parts. Since 2000 we have provided you with expert advice which goes far beyond the mere procurement of spare parts.
In making your purchase through us you not only opt for the fitting accuracy, durability and safety of your spare parts but also for first-hand experience and expertise. Our specialist consultancy program not only helps you to find the right original spare parts for your machine but also to make your machinery future proof with suitable conversions when and where necessary. Should you come to the conclusion together with us that a new investment is worth considering, we would be happy to be of assistance as your supplier of turnkey filling and packaging systems and provide you with the right system and service package for your specific requirements. You benefit as you have direct access to original expertise, such as the original machine documentation for your plant technology. We still have colleagues working for us who helped to build your O + H machines. Regardless of what you require, we are the right people to come to.
You also profit from our worldwide support setup which of course also provides service and spare parts for O + H machines across the globe. Our network of local service centers makes sure that you always have an expert contact on hand.
Process engineering

KASKADE
INTERMIX EID
INTERMIX C
INTERMIX MC
INTERMIX MD

Filling

UNIVERSAL
HANSA A
HANSA B
HANSA CAN
HANSA M
KRONENKORKER
SORTIERWERK

Cleaning

CONTINA D
CONTINA DK
CONTINA
You might also be interested in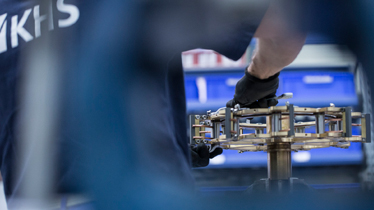 Upgrade Finder