KHS InnoPET Blomax Series V
KHS InnoPET Blomax Series V
Powerful, energy-efficient stretch blow molder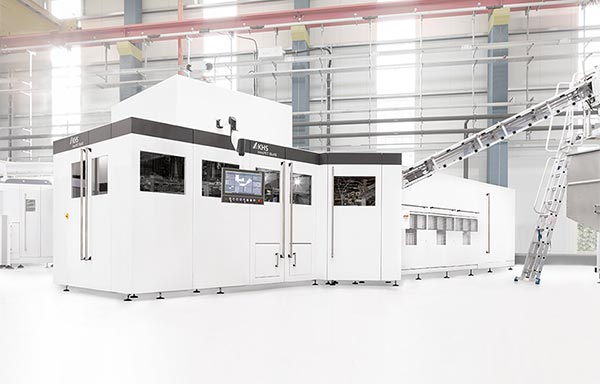 Good to know
The latest generation of our proven KHS InnoPET Blomax stretch blow molders, the Series V, sets new standards in resource savings and considerably reduces the carbon footprint left by the production process. In addition to innovative systems which save energy and cut down on the TCO and optimized features relevant to machine safety and ease of operation the Series V provides you with highly energy- and cost-effective plant engineering for the manufacture of your plastic, bio-based or rPET bottles holding between 0.2 and 3.0 liters. It can be used to bottle water, soft drinks, beer or sensitive products. Thanks to the modular design with its supplementary micro blow station concept for special still water applications which can process containers of up to approximately 750 ml, it is highly flexible for targeted use and has six to 36 blowing stations with a specific capacity of up to 2,800 containers per hour and blow station.
Well thought out
With the new, unique Double Gate heating concept (DoGa) based on tried-and-tested, highly efficient NIR heating technology, up to 40% in energy costs can be saved while taking up a minimum amount of space compared to single-lane stretch blow molders of the same capacity. In the DuoCooling cooling concept two cooling circuits with different temperatures are generated through an external cooler. This saves energy and prevents any condensation from being formed on the molds. Furthermore, the EcoDry air management system supplements the efficient AirbackPlus air recycling system and reduces condensation on the base mold. This effectively combats the forming of condensation on the entire blow mold and helps to further improve machine hygiene. The EcoDry process also significantly streamlines the separate air drying process otherwise necessary in certain climatic conditions or does away with it altogether. This in turn reduces investment and energy costs.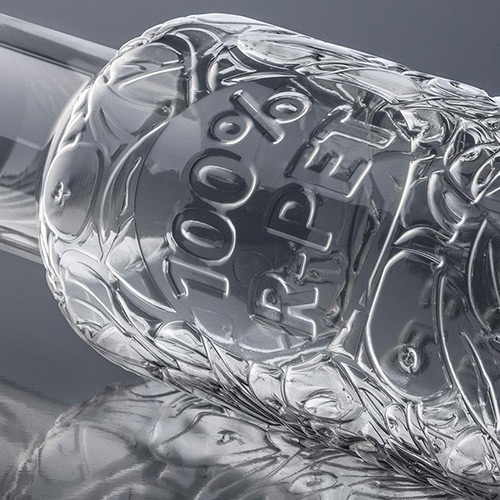 Further reading
Bottles – do you want to live forever?
Bottles made of rPET require that the recyclate can be processed with-out any problems – for example using KHS InnoPET Blomax V stretch blow molding technology.
Learn more
Convincing
Innovative heating, cooling and air management systems based on over 40 years of experience in stretch blow molding technology
Powerful, modular machine concept which can be flexibly adapted to market demands
Reliable processing of special and common types of preform
Sustainable
Innovative, holistic concepts for a long-term reduction in the carbon footprint left by the production process
System prepared for future new and further container developments (bio-based material or rPET, for example)
Individual service concepts focusing on a long life cycle