Loop LITE
Cut your emissions with KHS Loop LITE
The light, circular 0.5-liter rPET bottle with a recyclable barrier for highly carbonated beverages
Our new KHS Loop LITE packaging concept combines numerous ecological and economic benefits in a single bottle. The container is completely circular as it consists entirely of rPET1. The optimized container design and improved barrier have enabled the weight of the 0.5-liter bottle to be reduced by up to 25% compared to the current market standard. Product protection is also a given; thanks to the special Plasmax SiOx coating, the shelf life of KHS Loop LITE is practically twice that of today's conventional brand bottles. With this development we have cut the packaging's carbon footprint by around 60% (in individual cases by even more) compared to standard market packaging systems comprising new, uncoated PET.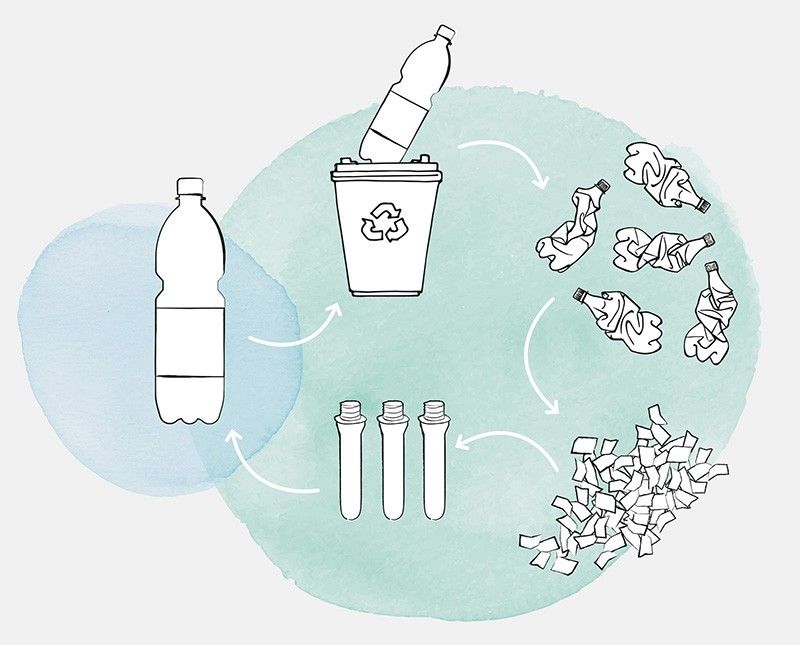 As an expert for rPET container systems, through our Bottles and Shapes consultancy program we develop and supply systems and solutions that save on material and facilitate full circularity with optional increased product protection. KHS Loop LITE meets exactly these requirements and is aimed particularly at brand owners and producers of highly carbonated beverages. Our weight-optimized 0.5-liter bottle consists of 100% rPET, a recyclable barrier and a specially developed low-pressure rPET bottle base for up to 15% less blowing pressure energy consumption during bottle manufacture.
The new, light 26/22 thread and matching tethered cap are designed to establish a closed recycling loop for this container and help make bottle production gentle on resources and energy efficient.
The extremely thin label (APR certified2) is also designed for sustainability as it is 100% recyclable and uses up to 30% less material.
With KHS Loop LITE we thus offer the beverage industry an attractive container system with a holistic, sustainable approach that aims to further cut emissions in the filling and packaging process.
To reduce your carbon emissions even further, as an option you can combine the KHS Loop LITE packaging concept with our film-free Nature MultiPack secondary packaging system. In doing so, you use up to 87% less material than in film or paper packs; the rPET containers are held together by nothing more than a few dots of adhesive.
Good to know
Energy efficient, powerful and reliable: the InnoPET Blomax Series V stretch blow molder has an innovative heating system and processes your rPET containers using considerably less energy at a specific capacity of up to 2,800 containers per hour and blow station.
1 Refers to the bottle body without the cap and label.
2 The Association of Plastic Recyclers (ARP) is a North American trade association which strongly advocates the recycling of all post-consumer plastic packaging. To this end, the association draws up design guidelines, for example, and recognizes packaging design innovations that meet its stringent guiding principles governing recyclability, among other criteria.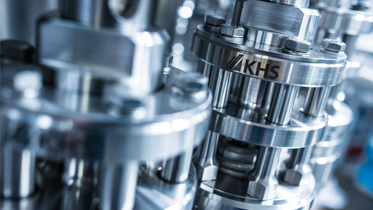 Blocked content
This YouTube video is blocked because you have not agreed to the YouTube service. By clicking the button you can change the cookie settings and play the video.
"From the initial draft to final production, we are the strong partner and rPET expert at your side with a constant eye on the ecobalance and economy of your rPET packaging, providing you with holistic advice to create continuous added value for you and your customers."