Sustainability
Future perspective – the circular economy
In many of our fields of activity we actively and consistently embrace the various issues of sustainability. The circular economy in conjunction with the protection of the environment and our climate plays a key role here.
Sustainability has a long history at KHS. For decades we have developed energy-efficient machines and systems and safe yet environmentally-friendly packaging systems. Our overriding aim is to save as much material as possible and ensure effective recyclability. In doing so, we assume responsibility for the protection of people and the environment throughout the entire value chain.
The current challenges we face are enormous. Sustainability is thus now a central module of our corporate strategy and anchored in our organizational structure. Our contribution is to consistently and continuously lower our greenhouse gas emissions with the aim of becoming climate neutral by 2045. We have therefore started to define and implement suitable measures to this end in all key areas of the company. In this context we are paying particular attention to the flows of materials throughout our value chain. We want to adapt these further in our striving for circularity. In doing so, KHS also supports the essence of the Salzgitter Group strategy, namely to work towards a circular economy.
One important part of our strategy already in place is the long life cycle of our lines and machines, with service lives of 15 years or more not unusual. We achieve this by producing modular designs largely based on standardization, plus numerous further developments and upgrades and a broad spectrum of service products. These include over 130 standard conversions, an extensive system of discontinuation management and line audits that help our customers to identify and use further potential means of saving media, materials and thus energy on their plant engineering.
Furthermore, for many years we have offered a large portfolio of packaging equipment that saves on materials. Lots of the 100% recyclate PET container systems we have developed are extremely light, circular and gentle on the climate, for example, with select styles of secondary packaging consuming very little material indeed or consisting of packs held together by nothing more than a few dots of adhesive.
Our employees with their individual concepts, requirements and goals are essential players in all of our activities. We are especially proud of the above-average number of years of service to the company given by our workforce and the synergy between individuals from almost 80 nations who with their ideas and commitment are the key to KHS' success. KHS works with its personnel on an equal footing and provides numerous opportunities for further training and development. This allows us to build on the people at KHS and their valuable expertise both today and tomorrow.
Why not read our fifth voluntary sustainability report for 2021/2022 and gain an impression of the entire company's commitment to this crucial issue?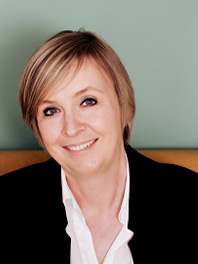 Your contact:
Nicole Pohl
Senior CSR Manager
+49 231 569-1497
E-Mail