Vital, top-quality water supply
The supply of water is one of the central topics of our society in the 21st century. The demand for safely bottled water is growing worldwide – and with it the requirement for high-performance filling lines for this important future market.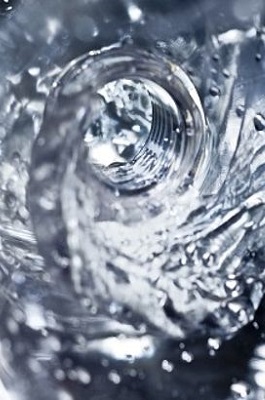 Our natural resource water is increasingly becoming a rare commodity for many people, especiallyin Asia and Africa, where the middle classes are growing and with them the concentration of the urban population, turning cities into megametropolises. In particular the demand for hygienically bottled and packaged spring water for direct consumption is drastically on the rise, making accessto it one of the biggest challenges the world is currently facing.
In flux: 150 years of experience
For decades KHS has been one of the leading suppliers of holistic filling and packaging systems. With efficient and reliable systems we help our customers to meet their specific challenges and satisfy the demand for safely packaged still and carbonated water.
We are thus constantly working on systems which reduce the amount of water consumed – even at the production stage – to the greatest possible extent (also see our water footprint chapter in the current KHS sustainability report. We have also amassed 150 years of experience in beverage filling and packaging, enabling us to bottle and pack still and carbonated water hygienically while saving on resources.