Can filler Innofill Can C
Can filler Innofill Can C
Compact can filler for the low- and medium-capacity range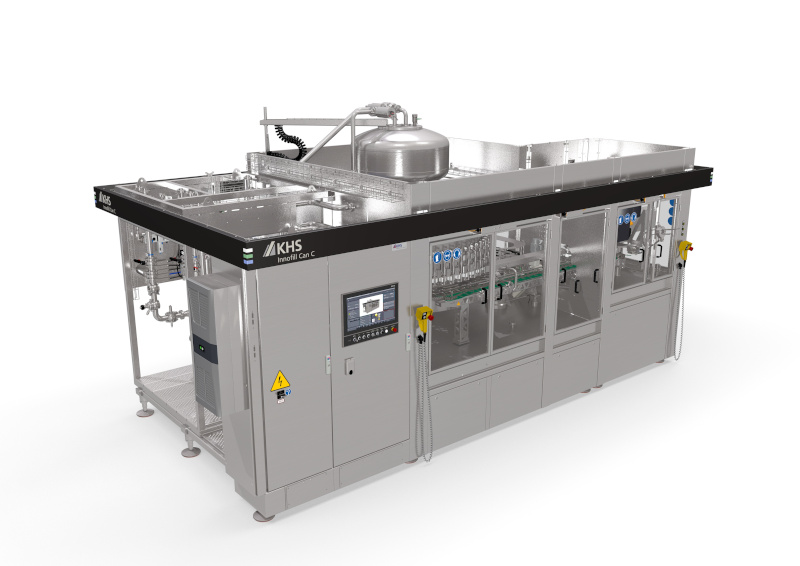 Good to know
We also make our innovative, state-of-the art technology available to small and medium-sized breweries. This is demonstrated by our can filler Innofill Can C which gives operators established high-tech in a particularly compact space. The filler, valve manifold, seamer, control cabinet and paneling form a closed unit. The can filler Innofill Can C fills between 10,000 and 60,000 cans per hour and is thus especially suitable for craft brewers.
Well thought out
With its high-quality technology on a small scale our filler for 0.2- to 1.0-liter cans is convincing. Thanks to our patented purging process this compact system has an extremely low CO2 consumption. The computer-controlled, volumetric filling system provides maximum dimensional accuracy: it ensures uniform filling levels and also that headspaces of exactly the same size are created in the cans. The hygienic design of the can filler Innofill Can C is also innovative, this safeguarded by the gapless bell guide with PTFE expansion joints (Teflon) and bells which are lifted and positioned fully electropneumatically to seal the cans. The beverage to be canned is supplied to the filling stations by a rotary distributor, thus saving space in the filler carousel. This makes the machine especially easy to access for maintenance and enhances hygiene.
The machine enables the filling of mixed alcoholic beverages, beer and csd.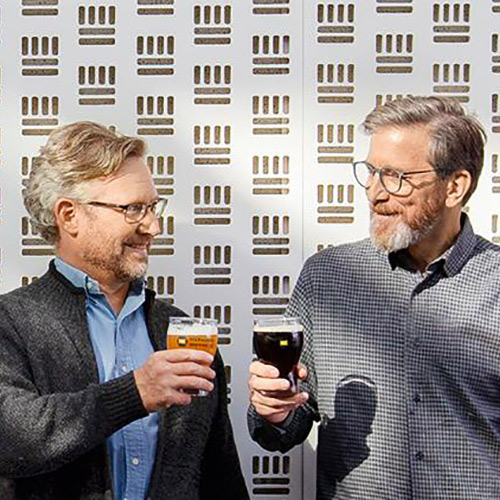 Further reading
Here's to a good partnership!
The Milwaukee Brewing Company (MKE) in Wisconsin, USA, sells craft beer – filled on the compact KHS Innofill Can C can filler, for example.
Learn more
Convincing
Compact design for the low-capacity range
Flexible format changing thanks to product changeovers without flavor carryover
Up-to-the-minute technology ensures extremely low oxygen pickup
Sustainable
30% less CO2 used than on conventional systems
Short cleaning times thanks to an extremely hygienic design without water lubrication
High availability through a simple commissioning and flexible production process
Good to know: with our platform system you can add modules to your machinery to allow you to flexibly process further beverage types or container sizes in the future. This means that you are all set up to meet constantly changing future market challenges today. Invest in the long term and benefit from efficient maintenance and an optimum supply of spare parts – for increased line availability.
Consumables
KHS MULTI GREASE 01
KHS MULTI GREASE 01 is an high performance extreme pressure lubricant. It is suitable for centralised lubrication systems.
Material numbers: 301142150102, 301142150106, 301142150108
KHS SEAL & SILICONE GREASE 04
KHS Seal & Silicone Grease 04 is a high performance silicone lubricant specially developed for the grease lubrication and sealing of tapes, valves and fittings with EPDM seals (ethylene-propylene-diene rubber) in the food and beverage processing and packaging industry, with good resistance to hot water, steam and disinfectant solutions.
Material numbers: 301142150403