Innocheck FHC fill level checker
Innocheck FHC fill level checker
The perfect level checking solution for every requirement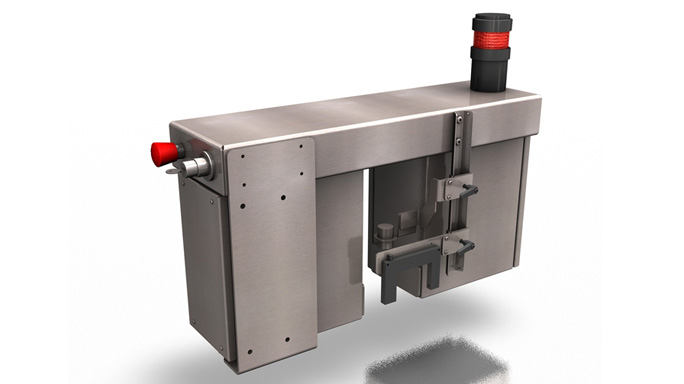 Good to know
As well as high-quality content, a perfect product must also be filled to the correct level. Our modular Innocheck FHC (Fill Height Control) level checking system has been specially developed to meet this requirement and with it we provide conscientious assistance in checking your products for the correct filling level. Our level checking system combines flexibility, safety/reliability and convenience in one unit and thus impresses right down the line. From high-frequency measurement using X-rays or gamma rays to camera or infrared sensor measurement, you have a choice of different measuring methods tailored to your particular requirements depending on the type of container to be inspected. Depending on which module you use, the Innocheck FHC checks between approx. 60,000 (using high-frequency checking) and up to 120,000 (using X-ray/gamma-ray measurement) containers per hour.
Well thought out
The Innocheck FHC filling level inspector has the right solution for each of your container types to be checked:
Innocheck FHC high-frequency - With its capacitive measuring system, this version is perfectly suited for checking your beverages in glass and PET bottles.
Innocheck FHC X-ray/gamma-ray - Checking by means of X-ray or gamma ray measurement is universally suitable for all types of container which are relevant to the market. You can also use the measuring system for all products to inspect them by means of ionizing radiation. The X-ray version shines particularly thanks to its disconnectible radiation source, while the gamma-ray version scores with its wear-free radiation source. Special handling authorizations are necessary for both versions.
Innocheck FHC Camera - This system uses high-resolution images to inspect your transparent glass and PET bottles as well as glass jars and plastic containers optically to ensure that the filling level is correct. Overfilling and underfilling of a container can be measured simultaneously with one unit.
Innocheck FHC IR - This system inspects transparent glass and PET bottles as well as glass jars and plastic containers with invisible infrared light. The advantage is that it is insensitive to daylight and has a compact design.
Convincing
Accurate determination of the filling level
Overfilling and underfilling can be measured with one unit
Individually adaptable to suit any requirement
Sustainable
Benefit from low maintenance costs
Efficient checking thanks to extremely high system availability
Reduce your system downtime thanks to short changeover times