Innoclean DM bottle washer
Innoclean DM bottle washer
Our double-end bottle washer gets bottles sparkling clean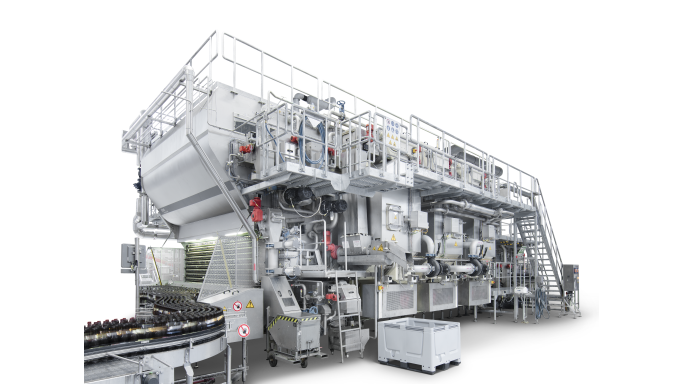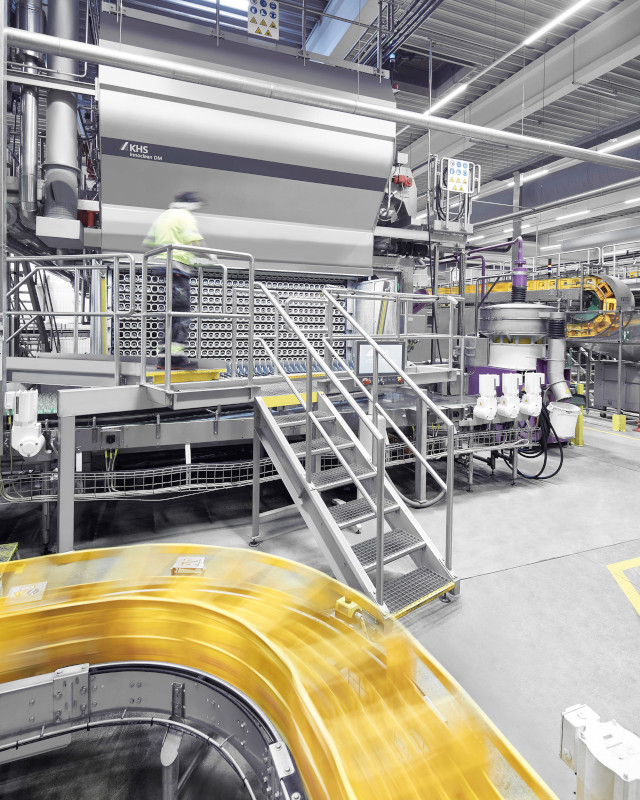 Further reading
Well sorted
Coca-Cola recently invested about €50 million in one of its biggest plants in Germany. KHS has contributed a returnable glass line with an Innocle-an DM to the project.
Learn more
Good to know
The modular designed Innoclean DM bottle washers effortlessly aid you in getting refillable glass and PET bottle hygienically clean. The hallmark of the Innoclean DM is above all energy and resource-conserving operation tailored exactly to your requirements. Centered bottle rinsing produces perfect results even if bottles are heavily soiled. Removed labels are reliably discharged from the machine to avoid recontamination. The Innoclean DM is able to wash up to 150,000 bottles per hour.
Well thought out
In order to meet maximum standards of hygiene, the infeed and discharge of the bottles to be washed by the Innoclean DM are separated. The infeed and discharge sections of the machine can be completely disinfected automatically at the end of each production cycle.
Convincing
Low energy consumption thanks to optimum water and heat management
Triple|i|Drive technology for maximum machine availability
Configurable according to operational requirements thanks to the modular design system
Sustainable
Minimized heat and liquid carryover results in noticeable energy and water savings
Profit from the hygienic and low-maintenance spray system
Vapor exhaust via slit minimizes the risk of recontamination
Images & videos
Consumables
KHS HEAVY DUTY GREASE 03
KHS Heavy Duty Grease 03 is a very high performance heavy-duty lubricant, specially developed for the grease lubrication of machinery in the food and beverage processing and packaging industry.
Material numbers: 301142150306
KHS MULTI GREASE 01
KHS MULTI GREASE 01 is an high performance extreme pressure lubricant. It is suitable for centralised lubrication systems.
Material numbers: 301142150102, 301142150106, 301142150108
KHS GEAR FLUID 460
KHS Gear Fluid 460 is a fully synthetic high performance gear oil with EP properties which have been specially developed for use in machinery used in the food and beverage processing and packaging industry.
Material numbers: 301142110207, 301142110209
KHS GEAR FLUID PG 1000
KHS Gear Fluid PG 1000 is a high performance, anti-wear gear oil for the lubrication of worm gears, highly loaded gears and applications where high resistance to micro-pitting is needed, for the use in food and beverage processing equipment.
Material numbers: 301142110307, 301142110309