Innoline KTR keg accessory
Innoline KTR keg accessory
Our keg conveyer brings your product safely to the fore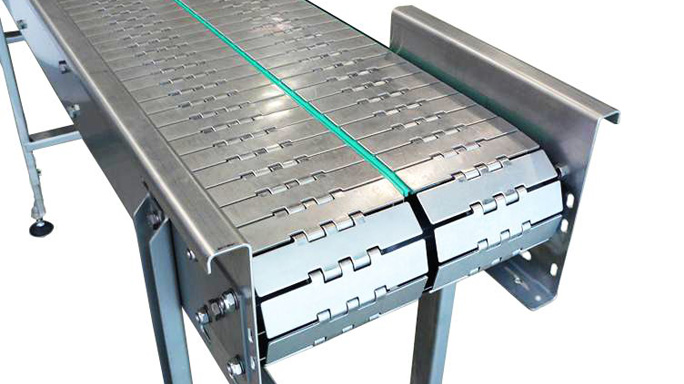 Good to know
Our Innoline KTR conveyor system is predestined for use in keg systems and ensures smooth transportation of widely differing types of keg to and from the process. All 5- to 100-l kegs commonly available on the market, from Keggys and slim-line kegs to party kegs, party barrels and non-refillable packaging, can be conveyed safely and smoothly at a rate matched to the capacity of your line.
Well thought out
The Innoline KTR enables you to choose the conveyor speed specifically to suit your system. Soft starting and braking minimize wear and ensure low-noise operation. Depending on requirements, we can equip your conveyor system with accessories ranging from belt lubrication and chain cleaning systems to the Innokeg InfoKeg transponder technology. Other attachments such as spacer devices, ejectors, light barriers and guide elements complete our range of keg conveyer equipment.
Convincing
All commonly available 5- to 100-l kegs can be processed
Use of high-efficiency gearboxes such as bevel gearboxes or synchronous drives
Lubricated-for-life bearings
Sustainable
Rely on maximum stability thanks to an extremely robust design
Reduce your maintenance costs and spare-parts holding thanks to lowest possible wear
Benefit from conveyor equipment designed for optimum cleaning
Consumables
KHS MULTI GREASE 01
KHS MULTI GREASE 01 is an high performance extreme pressure lubricant. It is suitable for centralised lubrication systems.
Material numbers: 301142150102, 301142150106, 301142150108
KHS Dry Fluid 12
KHS Dry Fluid 12 is a dispersion based on white oil, which is used in the food technology as a physiologically safe lubricating oil.
Material numbers: 301142111205
KHS GEAR FLUID 460
KHS Gear Fluid 460 is a fully synthetic high performance gear oil with EP properties which have been specially developed for use in machinery used in the food and beverage processing and packaging industry.
Material numbers: 301142110207, 301142110209