Innopack Kisters DP DisplayPacker
Innopack Kisters DP DisplayPacker
Direct sale off the pallet: packaging and product presentation in one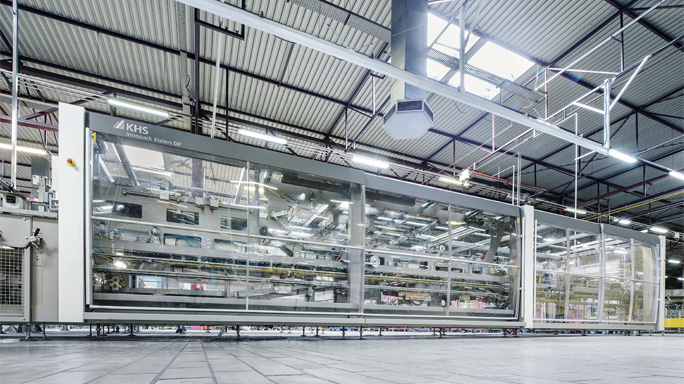 Good to know
With the Innopack Kisters DP DisplayPacker we offer you a modern, efficient and space-saving packaging system for cans, glass and PET bottles and multipacks on display and large trays. The containers are packed onto trays so that they are extremely stable, as unlike other systems common to the market the trays are folded and glued tightly around the containers – in perfect quality and at low operating costs. With a capacity of up to 75,000 bottles per hour the DisplayPacker is also the right packaging system for high-capacity production lines.
Well thought out
With the Innopack Kisters DP you profit from an energy-efficient packaging system with an extra convenience factor, as beverage containers and multipacks are packed onto trays so that they can be sold directly off the pallet. As no lids or film are needed, there is less waste. The variable packaging height allows advertising messages for consumers to be positioned, thus promoting the optimum presentation of goods at the point of sale.
Convincing
Direct sale off quarter to half pallets. Work steps such as secondary packaging are no longer required
Fast, uncomplicated format changeovers save time and money
Compact size takes up less space
Sustainable
Materials saved by individual bottles, cans and multipacks being packaged onto display trays without film and lids
Minimum adhesive consumption when gluing trays
Space saved; can be configured as a compact system in combination with blocked additional components, such as overhead conveyors and tray stackers
Images & videos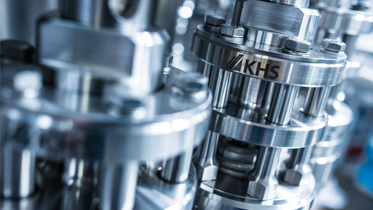 Blocked content
This YouTube video is blocked because you have not agreed to the YouTube service. By clicking the button you can change the cookie settings and play the video.
Consumables
Innocoll HMP 3081
The product is used for carton and card board boxes sealing and making, tray making in very fast machines. The adhesive has a good "hot tack", very low odour and a good thermal stability.
Material numbers: 301244605220