Innopack Kisters TPP Advanced
Innopack Kisters TPP Advanced
Paper pack instead of shrink film – alternative efficient secondary packaging for cans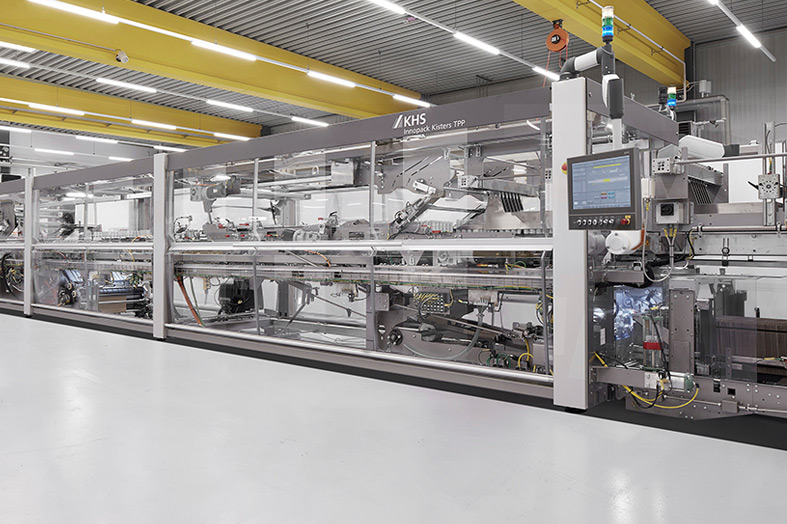 Good to know
Sustainable, resource-saving systems are in demand in the packaging industry in particular. For precisely this reason KHS has designed its new Innopack Kisters TPP Advanced for the secondary packaging of loose and pre-packaged cans on trays or pads in a paper wrapping. It can be used in both the beverage and food industries and offers a clever alternative to the familiar tray plus film or wrap-around packs for transportation. The Innopack Kisters TSP Advanced tray shrink packer forms the basis of this new packaging machine: a new module that wraps the cans in paper has been installed in place of the shrink tunnel segment. This module is based on the FullyEnclosed FilmPack system already established on the market.
Well thought out
By adding secondary paper packaging to your product portfolio you benefit from material and energy savings. At the same time you reach out to new target groups at the point of sale with attractive product presentations. The tray paper packer is not only especially reliable in use but also fast and efficient: the new packaging technology achieves up to 100 cycles a minute on one lane. You can choose between printed or unprinted, new or recycled standard paper qualities as your packaging material (usually 80 g/m² or 100 g/m²). Another advantage is that the fully enclosed pack protects your cans from soiling. Furthermore, by installing further modules the machine can be extended as and when required.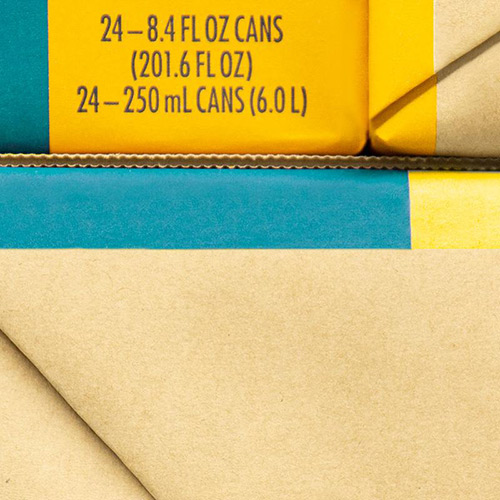 Further reading
Plastic, cardboard or paper?
The Innopack TPP Advanced is just one of the many systems and solutions devised by KHS to reduce the impact of secondary packaging on our climate and environment.
Learn more
Convincing
Fast and reliable processing of up to 6,000 packs per hour
Optimum placement of your advertising messages on the sturdy material to promote sales and match the look and feel of your brand
Reliable new machine development based on the FullyEnclosed FilmPack for shrink film
Sustainable
Paper instead of film packs: efficient, innovative secondary packaging on trays and pads
System saves resources compared to wrap-around packaging – costs per pack cut
Existing systems such as the tray shrink packer or wrap-around shrink packer can be retrofitted or expanded as required