Innopack PPZ packing machine
Innopack PPZ packing machine
Impressive packing all-rounder in the high-throughput range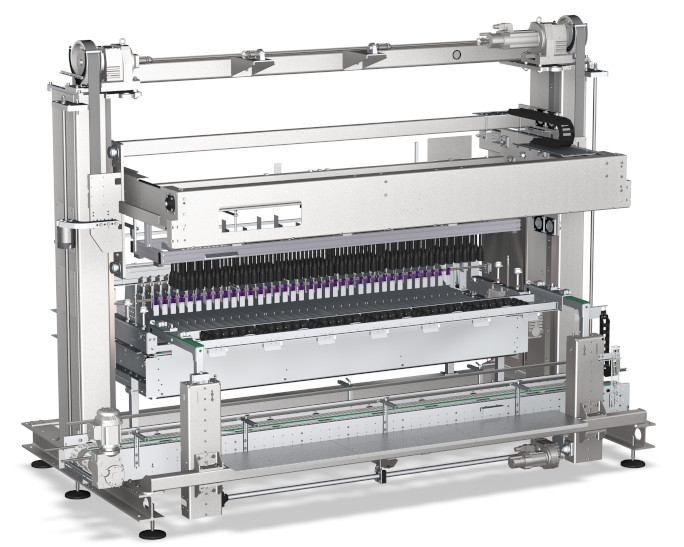 Good to know
Capable of high performance, versatile and flexible - we present our Innopack PPZ. The twin-column packing machine is suitable for the reliable packing and unpacking of glass, plastic and contour bottles as well as cans and multipacks. It makes no difference whether you are packing them in or removing them from high-wall and low-wall plastic crates, cartons or trays. The packer also performs sorting and order-picking tasks outstandingly well. With a packing throughput of up to 140,000 bottles/h, the Innopack PPZ moves in the high-performance range.
Well thought out
An optionally available label aligner ensures that labels are perfectly aligned towards the outside of the crates during the crating process. The use of servo motors, cog belts and continuous path control gives the highest modernity and efficiency to the drive equipment on the Innopack PPZ. The twin-column packer can be optimally adapted to suit your requirements thanks to the modular design.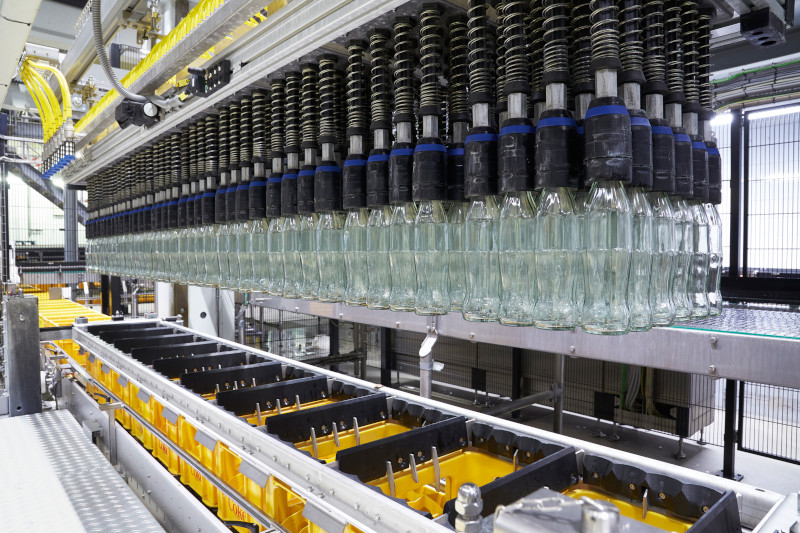 Further reading
Well sorted
Coca-Cola recently invested about €50 million in one of its biggest plants in Germany. KHS has contributed a returnable glass line with an Innopack PPZ to the project.
Learn more
Convincing
Consistent modular design guarantees high flexibility for changing packing tasks
Optional fully automatic format change ensures extremely high system availability
Highest quality standards ensure up to 98% machine availability
Sustainable
Benefit from minimum maintenance effort thanks to the consistent use of cog belts
The latest servo technology and generously sized components result in low wear during operation
Reduce your energy consumption thanks to modern energy management
Images & videos
Consumables
KHS MULTI GREASE 01
KHS MULTI GREASE 01 is an high performance extreme pressure lubricant. It is suitable for centralised lubrication systems.
Material numbers: 301142150102, 301142150106, 301142150108
KHS GEAR FLUID 460
KHS Gear Fluid 460 is a fully synthetic high performance gear oil with EP properties which have been specially developed for use in machinery used in the food and beverage processing and packaging industry.
Material numbers: 301142110207, 301142110209