Innopal MPH pallet magazine
Innopal MPH pallet magazine
The multifunctional magazine for stacking and destacking different pallet types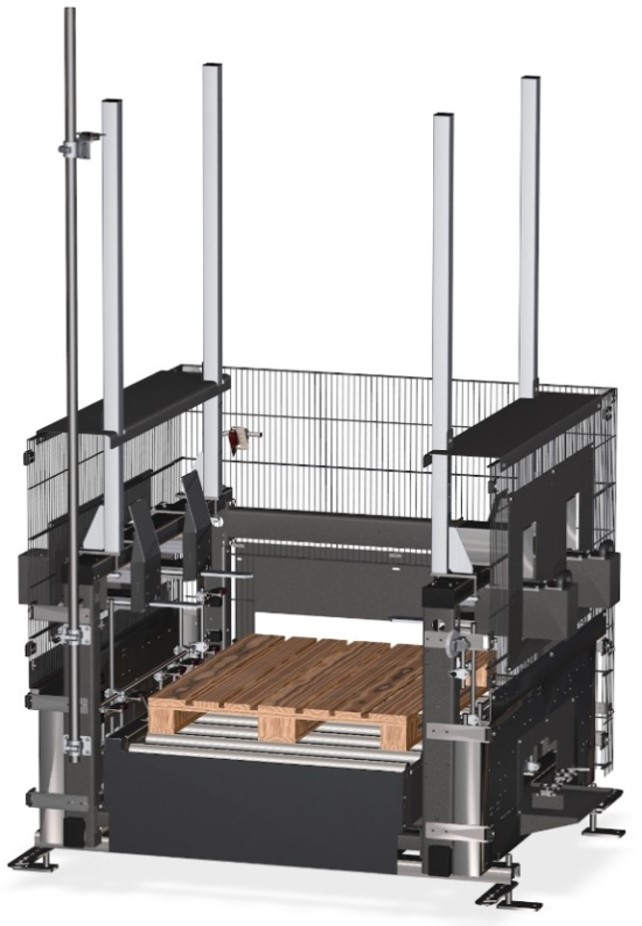 Good to know
The reliable system for your pallet processing tasks – the Innopal MPH pallet magazine is convincing with its adaptability and robustness. With this machine you can stack, unstack, combine and uncombine pallets.
For this purpose you have a hydraulic scissor lifting table combined with pneumatic tines at your disposal. At a capacity of up to 180 pallets per hour, the stacking and unstacking of 15 good pallets or 10 defective pallets is not a problem for the Innopal MPH. So that it can be adapted to your specific requirements, the machine can be set manually to different pallet sizes and is available in several different versions. Whether industrial, half or quarter pallets, the Innopal MPH is capable of processing all standard pallet types.
Well thought out
The Innopal MPH is particularly safe to operate and maintain and can thus make your working day that much easier. Machine accessibility and visibility are increased by the use of doors. Manual adjustment points reached from outside the danger zone ensure safe operation of the machine. Toolless width adjustment allows you to adapt the machinery quickly and easily to your individual specifications.
Convincing
Quick and easy pallet size changeovers
Product securely fixed by pallet hookups on two sides
Good access thanks to the open design
Sustainable
Benefit from the pallet magazine's diversity; it can be flexibly used for stacking, unstacking, combining and uncombining
Reliable, precise positioning of small pallet types on the carrier pallet ensures safe transportation
Resources saved compared to using forklifts for similar pallet handling tasks