Innopal PZ Portal Centering Device
Innopal PZ Portal Centering Device
Portal centering device for maximum precision during palletization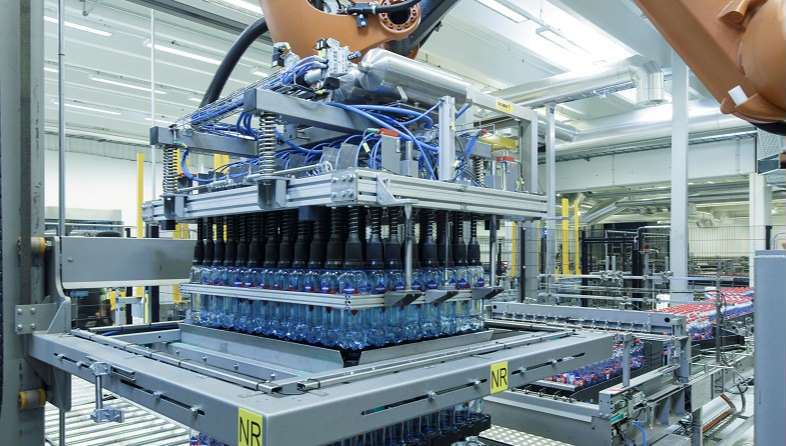 Good to know
Our Innopal PZ is an attractively-priced two-column portal centering device. The pre-programmed palletizing rhythm ensures extremely high palletizing accuracy over the entire stack on the pallet. The Innopal PZ is suitable for cartons, trays (with and without film), shrink packs, individually packaged items, bags, low and high wall plastic crates, slim kegs, kegs and barrels. The throughput capacity of the centering device is matched to the palletizing robot which you are using.
Well thought out
In addition, the Innopal PZ ensures stability that is second to none. For example, the liners are precisely aligned to avoid any overhang which could damage your load-securing stretch wrapping. Our compact, attractively-priced portal centering device is just what you need for your palletizing process.
Convincing
Height-adjustable frame for exact centering
The perfect enhancement to palletizers without centering device
Exact centering of paper liners for perfect palletizing results
Sustainable
Lubricant-free design reduces the environmental impact
Leading-edge servo technology, flat belts and generous design margins minimize your maintenance effort
Plastic-encased rollers ensure smooth travel
Consumables
KHS GEAR FLUID 460
KHS Gear Fluid 460 is a fully synthetic high performance gear oil with EP properties which have been specially developed for use in machinery used in the food and beverage processing and packaging industry.
Material numbers: 301142110207, 301142110209