KHS Innofill PET ESL-L linear hygienic filler
KHS Innofill PET ESL-L linear hygienic filler
The perfect linear filler for the hygienic bottling of liquid milk products for the cold chain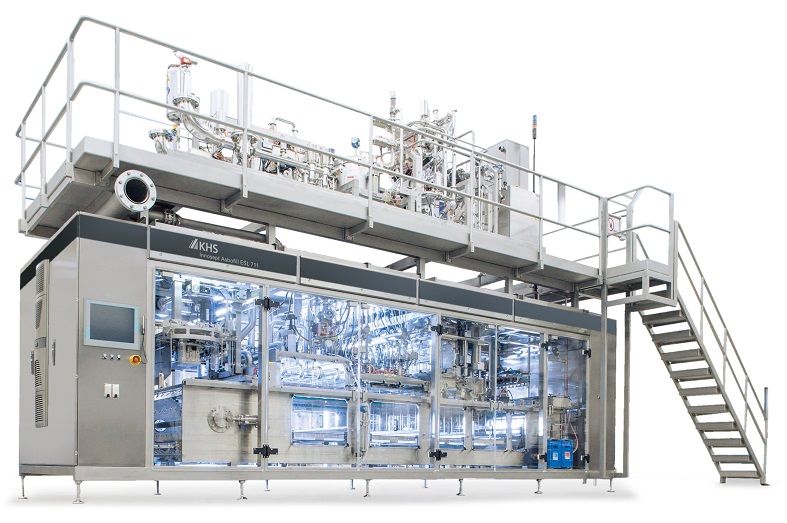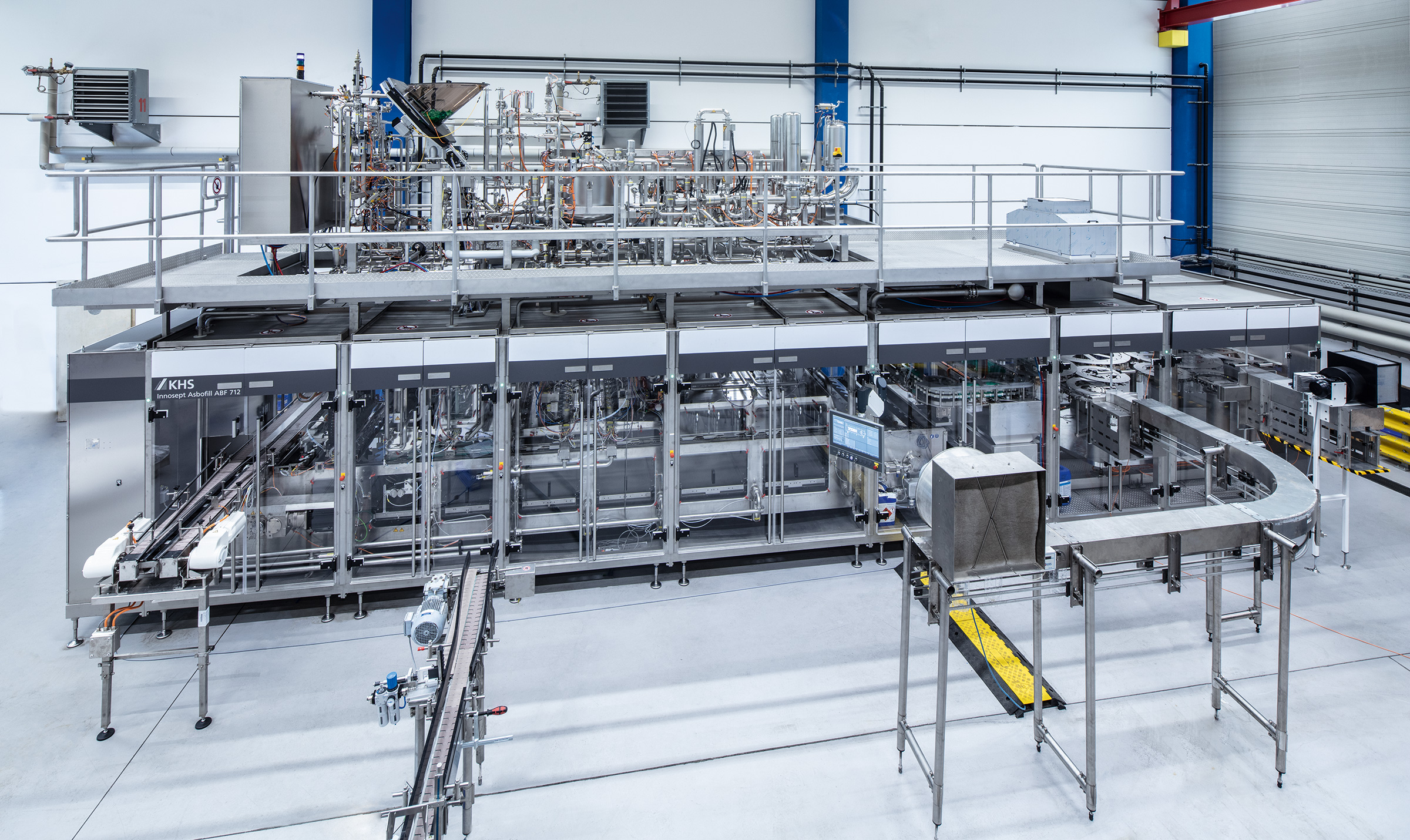 Further reading
Much more
Numerous innovations make for efficient, flexible and safe filling of sensitive beverages – with the Innofill PET ESL-L, for example.
Learn more
Good to know
With the Innofill PET ESL-L series, we have developed linear filling machines that have been specially designed for filling ESL (extended shelf life) beverages.
You can count on our experience: over 25 years of expertise in aseptic technology, constantly developed in this time, have gone into our ESL filling machines. Many of the components of our ESL technology are the same as those used in the Innofill PET ACF-L linear filling equipment tried and tested in operation for our customers for many years.
Our Innofill PET ESL-L assures you a reliable filling process that easily satisfies hygiene requirements for cold chain products. It fills milk and mixed milk beverages and many more into PET and HDPE bottles in outstanding quality. The filling machine yields excellent results for capacities of up to 14,000 bottles per hour holding between 100 and 2,000 milliliters.
Well thought out
The extremely compact, operator-friendly Innofill PET ESL-L machine series not only offers you maximum product safety but also exceptionally high flexibility when it comes to planned product changeovers. Whether milk, mixed milk, yogurt beverages or fruit juices, ESL technology fills all types of beverage sold through the cold chain quickly and efficiently. Furthermore, the compact design is capable of processing a very wide range of bottle shapes, materials and closure types.
Convincing
Precise sterilization of bottles and closures with H2O2 aerosol
Very small sanitary room for low maintenance costs and fast sanitizing
Independent of the bottle design, thus maximum process flexibility
Compact design and extreme ease of operation
Sustainable
Profit in the long term from low operating costs while enjoying a high level of production reliability
Do away with the need for extra water during the production cycle
Options
Servo capper

Brief description: On the servo capper each capping element is controlled by a vertical/rotary servomotor. This enables all relevant capping process parameters for each bottle to be processed to be electronically monitored and controlled in real time.

Characteristics: At the end of the capping process the process parameters are evaluated and documented and any incorrectly capped bottles marked for rejection.

Closure systems for plastic screw caps and/or aluminum foil seals

Brief description: The filler can be equipped with a closure system for either plastic screw caps or aluminum foil seals. Depending on market requirements, the machine can also be fitted with both closure systems.

Characteristics: The caps are sterilized with hydrogen peroxide (H2O2) and then dried with hot sterile air before they are applied to the bottles.

Production data acquisition

Brief description: Hardware and software are added to the production data acquisition (PDA) system to allow media values to be measured and recorded.

Characteristics: The following media values are acquired and logged by the PDA system:

CIP media (pressure, conductivity, flow rate)
Compressed air (consumption)
Steam (consumption)
Water (consumption)
H2O2 (consumption)
Electricity (consumption)