Packaging system Innopack TLM
Packaging system Innopack TLM
Flexible primary and secondary packaging of your cans and glass and PET bottles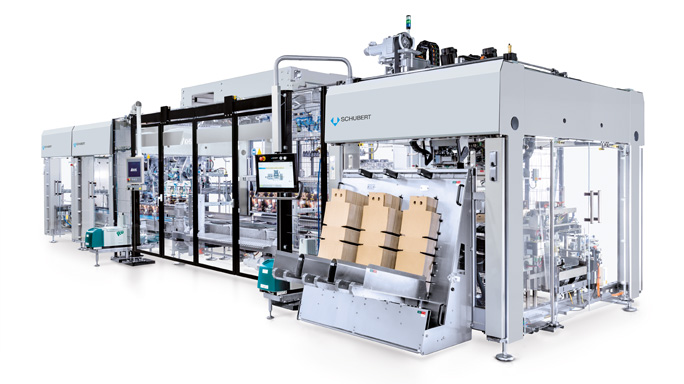 Good to know
With our flexible, blocked packaging system comprising the KHS packer and Schubert erecting and closing system you can combine various packaging options for your beverage, food and non-food products. The KHS packer can be used individually to pack and unpack containers or included in a block setup. The line can be modularly configured to process up to 86,400 containers per hour. No more fine adjustment is needed during format changeovers, enabling the entire system to be set up in a very short time indeed.
Well thought out
With its modular design the blocked packaging system allows you to process various primary packaging styles on one system, such as clusters, baskets, top-clip, fully enclosed and semi-open wrap, plus secondary packaging, including your trays, folding cartons and plastic crates, for example, and can be adapted accordingly to suit future packaging trends.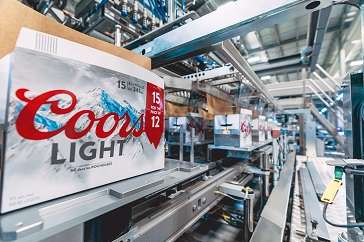 Further reading
Off to the country!
For many years now Canadian brewery Molson Coors has relied on KHS technology – also regarding the diverse range of packaging for its enormous product portfolio.
Learn more
Convincing
Modular design for high flexibility
Space-saving system, as with the erector, packer and closing system at least three stand-alone machines plus the appropriate bottle and pack conveyors are combined on one machine block
High reproducibility during quick format changeovers without the need for fine adjustment
Sustainable
Maintenance, wear and energy consumption reduced: no additional pack conveyors required
Low operating costs: the compact system can be operated by just one operator. The maintenance effort is also reduced thanks to the use of robot technology
Low reject quantities: fast, tool-free format changeovers produce saleable products from the very first pack