The KHS Innopack Kisters FullyEnclosed FilmPack
The KHS Innopack Kisters FullyEnclosed FilmPack
Sustainable and economic packaging without bull's eyes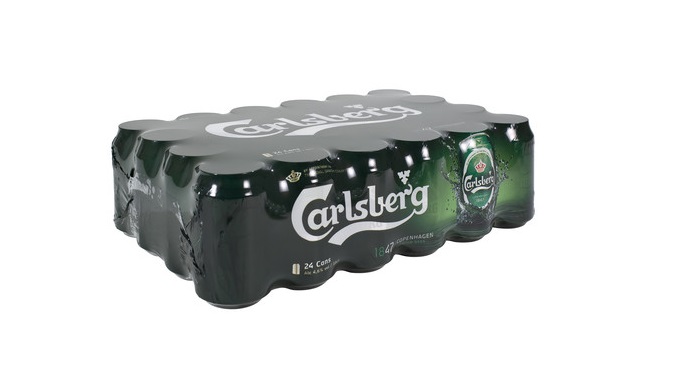 Good to know
In our modern day and age the market demands robust yet attractive secondary packaging which is cost-effective to produce and also pays more than just lip service to the aspect of sustainability. The functional unit specially constructed for this purpose in the KHS shrink packer now permits products to be packaged as film packs without bull's eyes. This option can be retrofitted into all standard KHS Kisters shrink packers, providing bottlers with a promising packaging solution for cans, and glass and PET containers.
Well thought out
The new system helps save resources as the corrugated trays or pads previously used to stabilize the pack are no longer required. Film packs without bull's eyes are also always more robust than packs with a bull's eye. In addition, the containers can no longer shift within the pack – neither during conveying through the line nor on their way to the retailers or when being handled by the consumer. Another highlight is the handle applied to the side of the pack, giving the consumer ultimate carrying convenience.
Convincing
This option can be quickly and easily retrofitted into all KHS Kisters shrink packers. No displacement of containers during transportation – very good handling for the consumer. On request a film perforation function can be integrated for easy opening and to prevent condensation forming.
Sustainable
Minimize your material costs by eliminating the need for cardboard pads and trays. Reduce your packaging waste and thus your refuse costs.