The multifunctional Innopack Kisters WSPP Advanced packer
The multifunctional Innopack Kisters WSPP Advanced packer
The extremely versatile packer packs beverage cans into wrap-around cartons, onto trays, in trays with film or paper or onto pads with film or paper as required.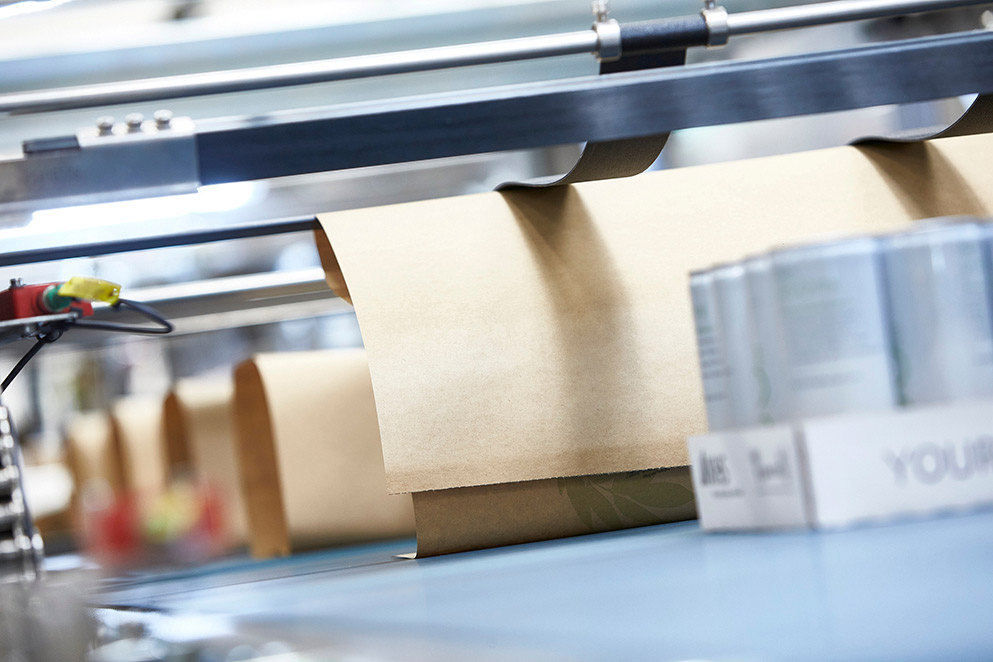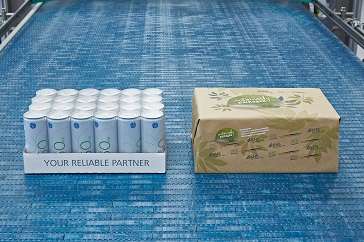 Further reading
One more option
Packs wrapped in paper instead of film: this sustainable option can now also be retrofitted on existing machines – as a replacement or an addition.
Learn more
Good to know
The Innopack Kisters WSPP Advanced is the first high-performance packer for cylindrical beverage cans with five different packaging options. With it, especially beverage fillers who process both premium products and less expensive beverage variants can package their products flexibly and economically. The powerful packer outputs up to 6,000 packs per hour. The following packaging combinations are possible for all beverage can formats from 250-ml slim cans and larger:
Wrap-around cartons with and without film
Trays with and without film or paper
Pads with film or paper
Well thought out
Innopack Kisters WSP and WP Advanced packers can be upgraded to a WSPP Advanced. The WSPP Advanced packer gives you the largest range of formats in KHS' entire packaging machine portfolio. The WSPP Advanced can also process numerous wrap-around formats, trays with different tray edges and corners and pads with straight sides or contours.
Convincing
Large variety of formats for many different applications on just one machine
Broad selection of packaging materials: film, cardboard or paper
Tablet-assisted format changeovers possible
Sustainable
Nearly all of the packaging materials are recyclable or can be made of recycled material (with the exception of the glue).
The packaging system can be retrofitted to other machines in the Kisters series.
Make your packaging's carbon footprint up to 65%* smaller by using film made of up to 100% recycled material as your system of choice.
*According to market information from various film manufacturers.