Innofill Glass DPG bottle filler
Innofill Glass DPG bottle filler
Highly efficient filling technology for beer and soft drinks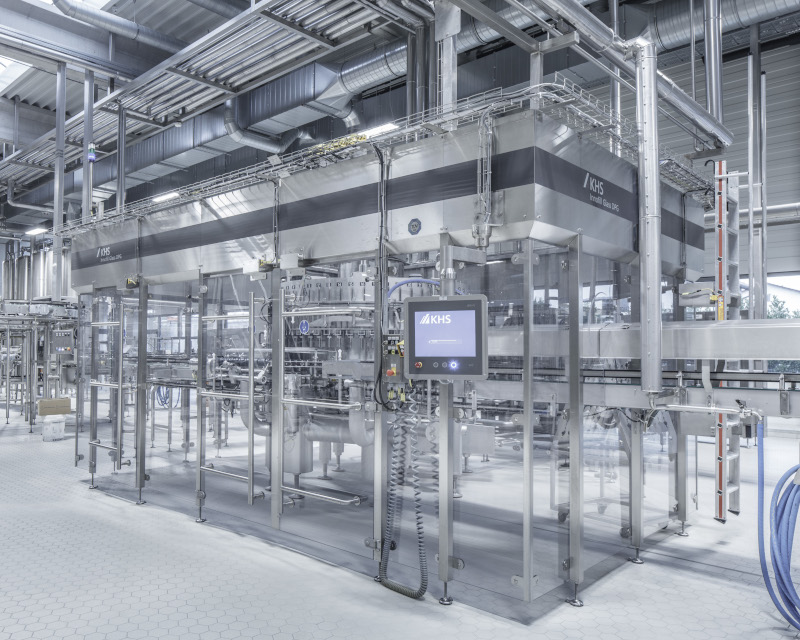 Good to know
The pneumatically-controlled Innofill Glass DPG filling system bottles your beverages with high precision using up to 50% less CO2 in the filling process coupled with low oxygen pickup. The glass bottler processes up to 75,000 bottles per hour and is available as a single machine or blocked with a bottle rinser for various capacity ranges. In addition to the standard DPG-VF filling method for the bottling of soft drinks, mineral water and non-carbonated products we also provide the DPG-ZMS filling system for beer products. We have now expanded this to include the extremely resource-saving DPG-ECO option: compared to the DPG-ZMS machine, this filler version reduces CO2 consumption in the beer bottling process by up to 50% while ensuring very low oxygen pickup.
Well thought out
Thanks to a number of system variants we cater for a wide range of products with the Innofill Glass DPG. With the help of quickly replaceable return gas tubes on all versions the machine can be easily changed over to different bottle sizes. This allows you to remain flexible during the production process – while benefiting from high system availability and low maintenance effort.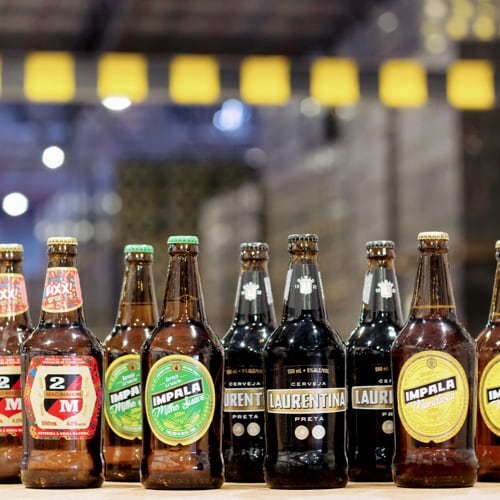 Further reading
All's well that ends well
With the biggest brewery in Africa a subsidiary of AB InBev in Mozambique has now built the fastest returnable glass line on the continent – despite a tropical cyclone and the corona pandemic.
Learn more
Convincing
Extremely low oxygen pickup in the beer filling process ensures high product quality
Return gas tubes for quick and easy determination of fill levels
The pneumatically-controlled process enables you to easily make the optimum settings for different bottle formats and beverage types
Sustainable
The new DPG-ECO filling system will help you to permanently reduce CO2 emissions in your production process
Save water with the modular Eco vacuum pumps
Benefit from a long life cycle with minimum maintenance
Good to know: with our platform system you can add modules to your machinery to allow you to flexibly process further beverage types or container sizes in the future. This means that you are all set up to meet constantly changing future market challenges today. Invest in the long term and benefit from efficient maintenance and an optimum supply of spare parts – for increased line availability.
Consumables
KHS MULTI GREASE 01
KHS MULTI GREASE 01 is an high performance extreme pressure lubricant. It is suitable for centralised lubrication systems.
Material numbers: 301142150102, 301142150106, 301142150108
KHS SEAL & SILICONE GREASE 04
KHS Seal & Silicone Grease 04 is a high performance silicone lubricant specially developed for the grease lubrication and sealing of tapes, valves and fittings with EPDM seals (ethylene-propylene-diene rubber) in the food and beverage processing and packaging industry, with good resistance to hot water, steam and disinfectant solutions.
Material numbers: 301142150403
KHS BEARING GREASE 06
KHS Bearing Grease 06 is specially developed for the grease lubrication of machinery in the food and beverage processing and packaging industry.
Material numbers: 301142150606
KHS GEAR FLUID 220
KHS Gear Fluid 220 is a fully synthetic high performance gear oil with EP properties.
Material numbers: 301142110507
KHS GEAR FLUID 460
KHS Gear Fluid 460 is a fully synthetic high performance gear oil with EP properties which have been specially developed for use in machinery used in the food and beverage processing and packaging industry.
Material numbers: 301142110207, 301142110209
You might also be interested in