Innopal RK articulated robot
Innopal RK articulated robot
Innovative palletizing robot with 360° working radius for non-returnable and returnable containers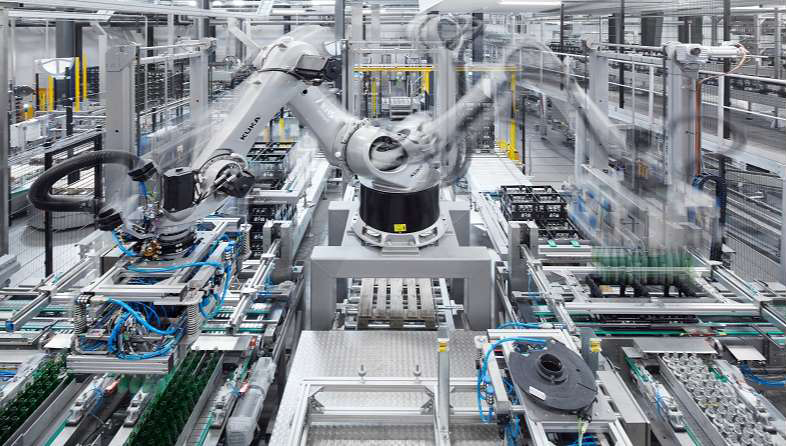 Good to know
Thanks to its comprehensive 360° working range, the Innopal RK multi-axis-controlled articulated robot guarantees you an extremely high measure of freedom when designing your conveyor system as it has no dead spots. It effortlessly palletizes high-wall and low-wall plastic crates, kegs, slim kegs, barrels, cartons, trays (with and without film), shrink packs, individual packets and bags. The up to six axes are able to undertake even the most complex of tasks and move a working load of up to 570 kg.
Well thought out
Thanks to the automatic head change feature, this robot is your first choice for the combined processing of non-returnable and returnable packaging. Freely programmable, the RK offers you the latest robot technology in the smallest space. And it shines with regard to sustainability with recovery of braking energy, absolute encoders and bus technology, all thanks to the modular control system.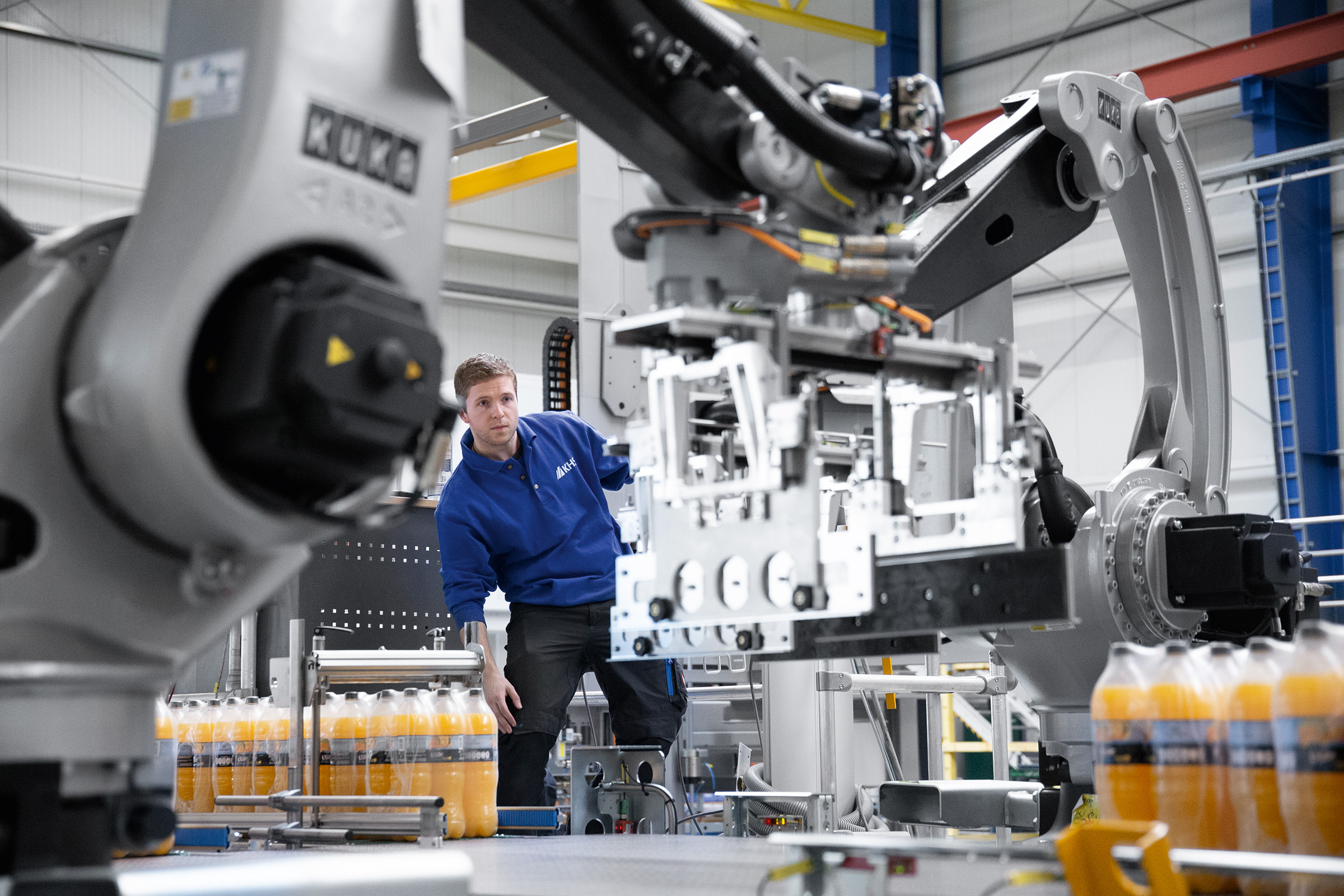 Further reading
Colleague robot
KHS high-tech systems master tasks such as sorting, distribution, depalletizing, palletizing and stacking efficiently, flexibly and economically: a summary.
Learn more
Convincing
Numerous additional functions for keg processing
Consistent modular design guarantees flexible changing of palletizing and depalletizing task
High system availability thanks to optional fully automatic format changeover
Sustainable
Benefit from low space and energy requirement
Minimize maintenance effort by using the latest robot technology and generously dimensioned components
Images & videos
Consumables
KHS MULTI GREASE 01
KHS MULTI GREASE 01 is an high performance extreme pressure lubricant. It is suitable for centralised lubrication systems.
Material numbers: 301142150102, 301142150106, 301142150108
KHS GEAR FLUID 460
KHS Gear Fluid 460 is a fully synthetic high performance gear oil with EP properties which have been specially developed for use in machinery used in the food and beverage processing and packaging industry.
Material numbers: 301142110207, 301142110209