Manufacturing Execution System
Manufacturing Execution System
Our modular turnkey IT system for the beverage industry
The demands made of today's beverage industry are many and varied. Production lines thus have to be effectively controlled and run at optimum capacity. To this end we offer you integrated turnkey IT systems which control your production process and make it transparent at all levels. Our Innoline MES (Manufacturing Execution System) and Innoline BLM (Basic Line Monitoring) products are modular, standard software packages which have been adapted especially for the beverage industry. They provide a customized overview of the entire beverage filling process, giving you an essential competitive edge on ever narrower markets.
The perfect symbiosis of all modules helps you to significantly increase your organizational efficiency and clearly reduce your system downtime. With us you can react quickly to new market demands and improve all of your filling and packaging processes.
Innoline MES is scalable for both individual filling lines and entire plants and can be included in new and existing systems, regardless of the manufacturer. The system is based on a central database for all functions of the six available modules:
Line Monitoring: This module acquires production data from filling, packaging and filling-related processes and evaluates this information using defined performance indicator models.
Order Execution: The order execution module is an order management system for filling and packaging lines that allows you to allocate production data to filling orders and filling batches.
Order Material Tracking: The order material tracking module enables batch tracking with allocation of production batches to filling orders, filling batches and pallets.
Recipe Management: The recipe management module is the central database for critical machine process parameters. It has a threshold monitor that automatically generates an alarm should these values be exceeded. This helps you to avoid production loss and ensures constant product quality.
Order Scheduling: The order scheduling module ensures optimum capacity utilization and adherence to schedules. The graphic planning board with an online display of order and machine statuses helps you to optimize your filling planning process. Machine utilization can be either automatic or manual. This means that you can react very quickly to short-term customer inquiries and at the same optimize your order sequence.
Production Analysis: This module performs web-based production process analyses throughout all process steps for precise tracking, providing informative, decision-relevant key figures.
"The system provides us with the relevant performance indicators for all kinds of scenario at the press of a button. It couldn't be better!"

Rudolf Wahl, head of the Central Filling and Filtration Department at the Bitburger Brewery Group
You might also be interested in
Do you want to concentrate on assessing your line efficiency and only record the data points relevant to the calculation of performance indicators and analysis of weak points? Our Innoline Basic Line Monitoring (BLM) software works like its 'big sister' Innoline MES yet focuses solely on process data, product and consumption meters and determining the cause of any external disruptions. This gives your employees just the information they need to identify weak points or reasons for loss in performance, allowing them to react immediately. The Basic Line Monitoring module also has a web-based client for even greater convenience and can thus also be retrieved on a smartphone or tablet.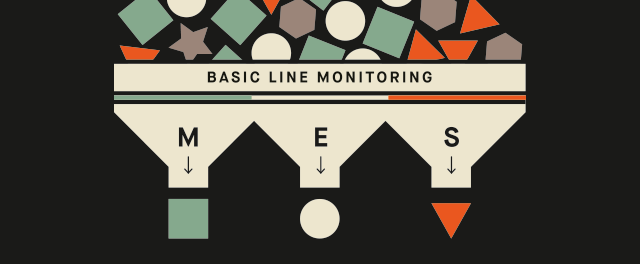 Your benefits with Basic Line Monitoring
Users are only given the information they need to perform their tasks
Web-based, responsive user interface for great ease of operation
Data can also be retrieved on mobile devices
Greater line monitoring transparency
Generation of standard reports without advance manual filtering
Differentiation between internal faults (caused by the line) and external faults (caused by factors outside the line)
Emails containing shift or weekly reports automatically generated and sent
"Our BLM app allows you to take in the really important values at a glance without having to laboriously search for them."

Wolfgang Heßelmann, Innoline MES product expert at KHS
You might also be interested in