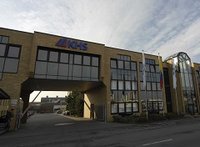 Dortmund
As well as the company head office, Dortmund is also the centre for cleaning, pasteurising, inspection, labelling and conveying technology.
KHS GmbH
Plant Dortmund
Juchostr. 20
44143
Dortmund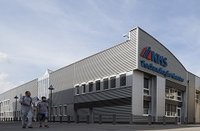 Bad Kreuznach
The Bad Kreuznach plant concentrates on process, filler, and aseptic technology and is responsible for filtration systems, beverage blending units, flash pasteurizers, keg technology, and rinsing, filling, and closure systems.
KHS GmbH
Plant Bad Kreuznach
Planiger Straße 139 – 147
55543
Bad Kreuznach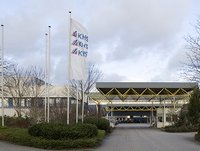 Kleve
As one of the four other major sites in Germany the factory in Kleve manages the company's packaging technology, focusing on the latest final packaging.
KHS GmbH
Plant Kleve
Boschstraße 1-3
47533
Kleve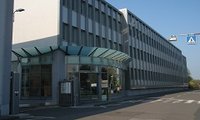 Worms
High-performance palletizers and packing and unpacking systems are built in Worms.
KHS GmbH
Plant Worms
Enzingerstraße 139
67551
Worms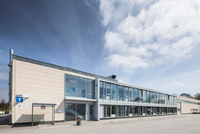 Hamburg
Hamburg is where the company's PET expertise is pooled, with stretch blow molders, barrier technology, and Bottles & Shapes PET bottle designs developed here.
KHS GmbH
Plant Hamburg
Meiendorfer Straße 203
22145
Hamburg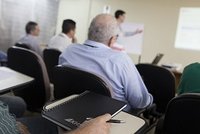 São Paulo (Brasil)
In São Paulo we produce: filling, washing, process technology, transport and machine parts.

KHS Industria de Maquinas Ltda.
Av. Franz Liszt 80
02151-100
São Paulo-SP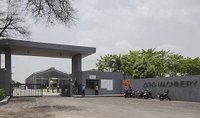 Ahmedabad (India)
In Ahmedabad we produce: filling, packaging, transport.
KHS Machinery Pvt. Ltd.
Near Hirapur Chowkadi, Vatva – Mehmdabad Highway
382435
Ahmedabad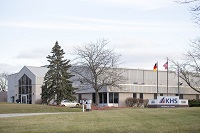 Waukesha (USA)
As one of the leading international suppliers of filling and packaging systems for the beverage industry, we are guided by clear values: quality, customer focus and innovative capacity.
KHS USA Inc.
880 Bahcall Court
WI- 53186
Waukesha