Innopal PLR high-performance palletizer
Innopal PLR high-performance palletizer
Palletize all standard formats at up to 625 layers per hour with the Innopal PLR featuring a low-level infeed and state-of-the-art robotics.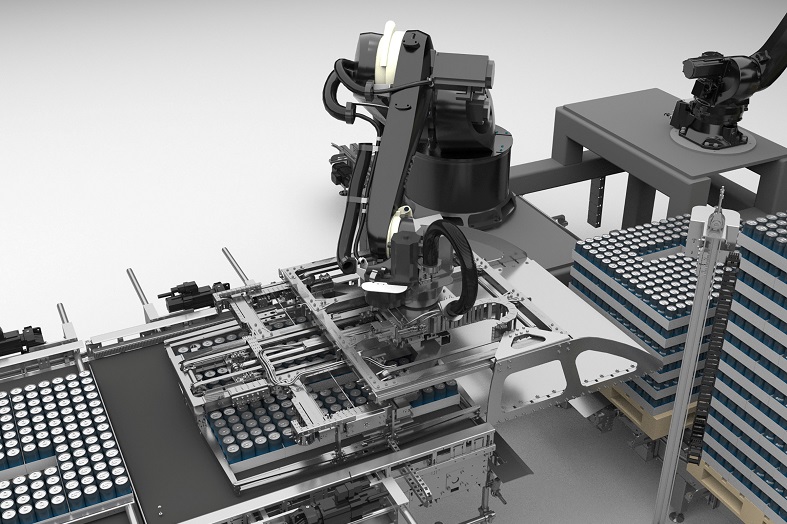 Good to know
The Innopal PLR combines the benefits of low-feed machines with the capacities provided by palletizers with a high infeed – relying entirely on robotics in the process. The low-level container infeed greatly increases accessibility. You can also do away with the platform needed for palletizing in the high-performance range and thus eliminate all the safety risks associated with this. The Innopal PLR robot palletizer can process up to 625 layers per hour in all standard formats, whether for cans, PET or glass.
Well thought out
The high-performance robot palletizer can be perfectly integrated into your existing line in a layout constellation tailored to your exact requirements. High process reliability is ensured by the layer being fully guided when it is transferred to the pallet. Another advantage is that should a new system render the machine redundant in production, the Innopal PLR still has a high resale value.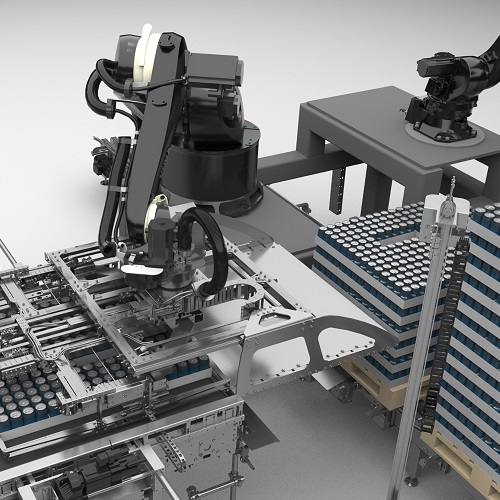 Further reading
Full speed ahead
Robots bring palletizing with a low infeed up to speed. Bottlers profit from easier operation, greater efficiency and higher availability.
Learn more
Convincing
Full robot concept for grouping, palletizing and layer pad handling
Safety increased thanks to optimum accessibility and a low-level pack infeed
Fully automatic format changeovers for easier operation
Sustainable
Energy recovery during all delays in the palettizing process
Low total cost of ownership (TCO) thanks to the highly flexible technology that can be adapted to suit changing requirements
Maintenance and service costs greatly reduced through the use of state-of-the-art robotics
Good to know: with our platform system you can add modules to your machinery to allow you to flexibly process further beverage types or container sizes in the future. This means that you are all set up to meet constantly changing future market challenges today. Invest in the long term and benefit from efficient maintenance and an optimum supply of spare parts – for increased line availability.