Sustainability report
Voluntary sustainability reports
For almost ten years KHS has regularly published a voluntary and extensive report on its commitment to sustainability based on the standards and requirements of obligatory sustainability reports.
The current issue of the sustainability report for 2021/2022 that KHS has published every two years to date is the fifth in succession. In it, we outline our sustainability targets and their state of implementation and highlight the commitment shown and specific measures in place at our various production sites in Germany and worldwide.
One main element of the report is the table of key figures documenting the economic, social and ecological developments and impact of KHS' business operations. In the latest issue the key figures derived for the individual areas of the company have been further adapted, with specially developed KPIs now enabling us to quantify the level of goal achievement with respect to our sustainability performance.
We have provided clear, transparent information on our diverse areas of commitment to sustainability since 2015. In the main body of the publication we present the strategic pillars of our company and report on our corporate commitment to conserving resources and protecting the climate, on the product developments made to our line and packaging systems and on the challenges presented by climate change and demographic development.
In the current issue we explore the circular economy in conjunction with the protection of the environment and our climate in more detail. This is our prime initiative in mastering the sovereign task of consistently and continuously cutting our greenhouse gas emissions. The key question is how we can make our lines, machines and services – already designed for durability and efficiency – even more sustainable in the future by increasing our share of renewable energies and further reducing our use of materials – or making them circular where possible. We thus consult with our employees, customers and business partners, stakeholders and all other interested parties in our endeavor to meet these challenges.
The report is divided into four main chapters: 1) strategy and governance, 2) product responsibility, 3) operational ecology and 4) social activities. In these we describe the major economic, social and ecological challenges faced and management approaches adopted by KHS. Our voluntary report is based on the standards of the Global Reporting Initiative (GRI) and further requirements for good sustainability reporting. KHS also follows the new reporting rules defined in particular by the new EU Corporate Sustainability Reporting Directive (CSRD).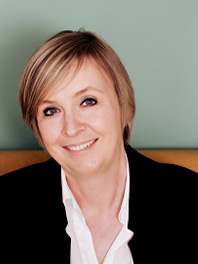 Your contact:
Nicole Pohl
Senior CSR Manager
+49 231 569-1497
E-Mail
You can find all of KHS' sustainability reports in our archive >
More information about the non-financial reporting of Salzgitter AG >