KHS Innokeg Transomat keg system
KHS Innokeg Transomat keg system
The perfect duo – our keg system for washing and racking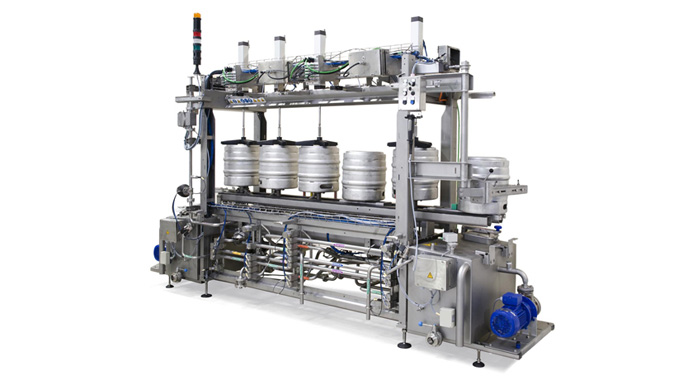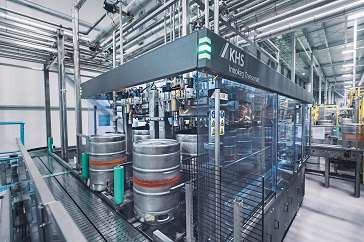 Further reading
Off to the country!
Canadian brewery Molson Coors processes a number of different keg shapes and sizes on its kegging line in Chilliwack outside Vancouver.
Learn more
Good to know
The KHS Innokeg Transomat keg system enables you to thoroughly clean and gently rack 7-liter – ½ bbl (approx. 58-liter) kegs with three, five or six active washing stations and one filling station. This efficient combination allows you to rack optimally prepared kegs with almost any product - from beer through soft drinks and wine to water. Our flexible, linear machine can be installed with one or two lanes (mono/duo series), either individually or in a group, giving you capacities of 55 to 800 kegs per hour to meet all requirements.
Well thought out
Our reliably monitored cleaning technology with pulsating sprays gives you optimum results and therefore microbiological safety and cleanliness for your products. The use of a local control system saves you having to install extra switch cabinets. Our KHS Direct Flow Control filling system ensures a precise and gentle filling process, perfectly complementing the performance of the KHS Innokeg Transomat.
Convincing
Over 40 years experience and continuous development give you optimum process cycles for refillable and non-refillable containers
Hygienic and maintenance-friendly design for microbiological safety
Practically format-part-free keg handling to a large extent with an optional active intake
Sustainable
Produce a higher-quality product with a longer shelf life and greater cost effectiveness thanks to the patented KHS Direct Flow Control system (DFC) and also save up to 40% CO2
Save up to 80% water using optional water cascading systems
Invest in solid and proven technology which has been shown to enable the machine to be used for very long periods and allows all common non-refillable containers to be processed