Greek pioneers
Greek pioneers
In 2012, the Hellenic company Olympic Brewery S.A. was one of the first breweries in the world to invest in the KHS Innopro Ecostab beer stabilizing system – a fantastic decision, from which the company has since benefited in a number of ways!
Ioannis Chitos, with his partners George and Elias Grekis, established Olympic Brewery S.A. in 2010 from the ashes of the former Hellenic Microbrewery, thus laying the foundations of an unparalleled success story. In a clever move the visionary directly gains a crucial future advantage: as early as 2009, he obtains the trademark rights to Greece's first beer brand "FIX", which is steeped in tradition, and does everything possible to revive the iconic hellenic beer. The ambitious founder succeeds: the pale lager FIX Hellas is now one of the top beers among Greek beer connoisseurs. Specifically, it constitutes the 1st Greek beer brand and the 3rd brand in sales in the domestic market.
And that is far from being the only success of the young brewery: despite a difficult market environment, Olympic Brewery manages to quadruple its beer sales within the first five years. This record-breaking outcome is not only due to the revival of the traditional beer brand "FIX", but also the consistent growth strategy.
In 2012, because of the constantly increasing sales, the people in charge came to the decision to switch the beer stabilization process from a disposable process to the regeneration of the PVPP* used. Following a comprehensive analysis of all suppliers, the KHS Innopro Ecostab was ultimately selected. The innovative technology convinced Olympic Brewery, even though it had barely been tested for industrial purposes by then. The modular system delivers what it promises: since then, the Innopro Ecostab has been working round the clock at Olympic Brewery and reliably stabilizes the Greek beer in the minimal contact time of one minute.
Certain initial doubts have now long disappeared – besides the numerous technological advantages of the KHS machine, this is also primarily due to the drastic reduction in costs: instead of EUR 300,000 per year, the brewery has calculated just EUR 10,000 per year for the stabilizing process since the investment. Therefore, the Ecostab has paid off after just three years.
* Polyvinylpolypyrrolidone (also referred to as food additive E 1202) is used as a technical agent in the drinks industry. As a stabilizer, it binds undesired tannins and polyphenols, e.g. in beer, which can subsequently be filtered out.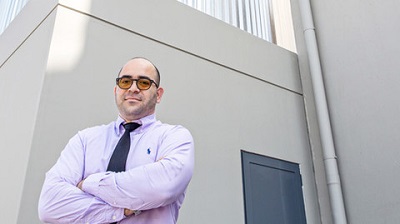 Olympic Brewery S.A.
Founded: 2010
Acquires the trademark rights to the best-known Greek beer brand FIX Hellas in the same year
Increase in production from 120,000 hectoliters (2010) to around 490,000 hectoliters (2014)
Brands: Fix Hellas (pale lager since 2010, 96% of total sales); Fix Dark (lager dark beer since 2011); Fix Royal (Greek weiss beer, since early 2014)
Sales markets: Greece (Olympic Brewery currently has a 14% market share, ranks 3rd among Greek breweries); Since 2012, also exports to Great Britain, Australia, China and around 20 other countries in all 5 continents (exports account for 2% of the sales volume)
"The Innopro Ecostab from KHS works exceptionally well and offers exactly the advantages that KHS promised us"

Konstantinos Agouridas, Master Brewer and Production Manager of Olympic Brewery