Cost-efficient PET line for Turkish spring water
Cost-efficient PET line for Turkish spring water
Company Abant Su has risen to become one of the leading mineral water bottling plants in Turkey with pure spring water from Lake Abant. In order that it can continue to expand and be among the top three suppliers in the medium to long term, the water bottler has opted for modern technology, service and experience from KHS.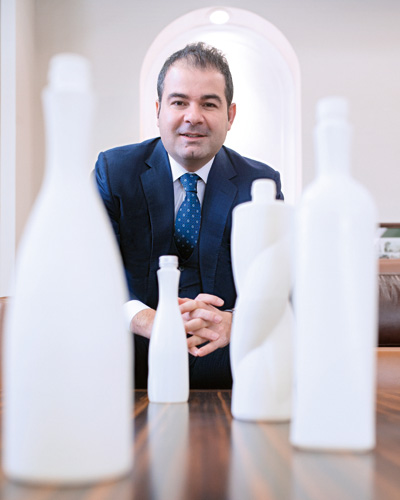 Idyllically situated in a nature park and surrounded by mountains, pine and spruce, Lake Abant in Turkey lies between the Bosporus and the capital of Ankara. Its spring water is of outstanding quality and great purity and has a mild taste and a very low sodium content. Turkish company Abant Su, part of Kaya Holding, has been successfully marketing the spring water under the Abant label since 2008. In order to become one of the top three suppliers in Turkey and the Middle East in the medium to long term, the mineral water bottler is constantly expanding its production facilities. In 2015 it opened a second production site in Gölcük on the Sea of Marmara east of Istanbul. The company has now taken delivery of a line for still water built by KHS, for, says Kaya Holding CEO Burak Kaya, "We believe that the packaging quality and efficiency of our production lines are just as important as the purity and taste of our product."

The KHS line meets the Turkish bottling plant's high expectations in several respects. Abant Su wanted an especially compact machine which is perfectly tailored to its specific requirements. Thanks to its many years of experience as a supplier of PET filling systems and highly qualified plant engineering KHS was able to provide its client with a slightly smaller stretch blow molder equipped with 18 instead of the usual 20 or 22 stations. At the same time the output was increased from the previous 2,250 to 2,500 bottles per cavity and hour, resulting in a total system capacity of up to 45,000 bottles per hour. By including a high level of standardization KHS was also able to supply at an attractive price.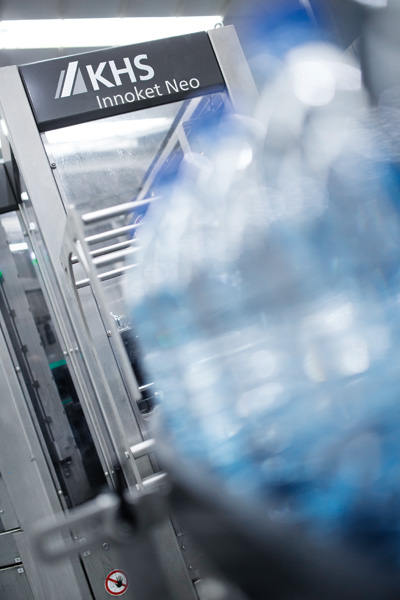 Another major advantage of the new line is that it saves energy; KHS stretch blow molders use around 30% less electricity compared to the competition. Up to 40% less compressed air is also consumed. The 0.5-liter bottle weighs just 9 g and is the lightest currently available on the local market. It also requires about 10% less materials.
Another highlight is that the new Innoket Neo roll-fed labeler and the FullyEnclosed shrink packer are also in operation for Abant Su. This ensures that the PET bottles are not soiled by dust – in full keeping with the brand's image of great purity. Packs also remain stable during transportation.
In addition to the use of cutting-edge technology, on-site service was another main reason why the Turks chose KHS. The local service team already has 15 members and in the next two years they are to be joined by ten more. "This means that we can be on site anywhere in Turkey within a few hours," says Michael Roche, head of Regional Center Middle East.
Abant Su:
When? Since 2008 in Bolu and since 2015 in Kocaeli, Turkey
What? Natural mineral water
In which containers? Glass and PET bottles and demijohns
How much? Around 1.2 billion liters per year
To which regions? Turkey
"In order to be able to offer our customers our great product we were on the lookout for a new form of packaging technology which was fast, excellent and durable. The KHS line meets our high expectations and makes sure that production functions in the best possible manner."

Burak Kaya, CEO of Kaya Holding