Serbian dairy market leader Imlek invests in top technology from KHS
Serbian dairy market leader Imlek invests in top technology from KHS
Imlek, the largest and most successful dairy in Serbia, is relying on innovative, tried-and-tested technology from KHS to continue to assert its position on the market and remain competitive in comparison with other European milk processing companies. It is the first company on the entire Balkan Peninsula to invest in an aseptic filler for PET bottles – and in doing so it is setting an example to others.
Whether fresh milk, protein drinks or iced coffee, with its over 80 products in the dairy segment Imlek Dairy is the market leader in Serbia. So that it stays this way, the company believes it is important to look to the future. For this reason Imlek, which processes more than 360 million liters of milk per year, recently decided to invest in innovative top technology from KHS. After all, rivals do not rest; there are a number of competitors also active on the regional dairy scene, among them several large international concerns. Imlek also wants to establish itself on the European market.
Serbia's market leader is thus the first company on the Balkan Peninsula to invest in an aseptic filler for PET bottles, for at the moment it fills about a quarter of its non-fermented milk products into PET. With the KHS Asbofill ABF 711 it is setting new standards; thanks to the very small aseptic zone the germ-free filling process so essential for milk products is now possible without any need for intermediate sterilization. The system is designed for bottles holding between 250 milliliters and 1.5 liters and fills up to 12,000 PET bottles per hour. The especially fast format changeovers enable great flexibility in production. This is very important to Imlek, as the company bottles both extended shelf life (ESL) and ultra-heat-treated (UHT) products. While ESL milk is distinguished by its longer shelf life, unopened UHT products stay fresh for as long as three to six months. The short, trouble-free product changeovers for the many different small product batches in particular give the company a definitive advantage over the use of cartons and a number of PET competitors. The KHS Asbofill ABF 711 also provides a diverse range of bottle and cap design options without mechanical intervention being necessary.
With the sterile filling of its products into PET containers Imlek has taken an important step towards expanding its exports of sensitive products and becoming even better known beyond Serbia's national boundaries. With this filling method its products stay fresh for longer and are lower in weight for transportation. The aseptic filler can also process lightweight PET bottles. Its compact design saves on space and is easy to clean. The system is designed so that it has a long service life and is well worth the investment specifically thanks to its high level of production safety and reliability and low operating costs. Imlek was also convinced by the sustainability of its new plant engineering which does not need any additional water in the production cycle, for example.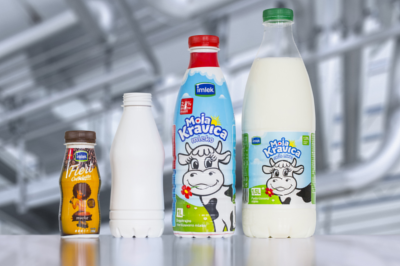 In order to ensure that its products are not only filled but also packaged and inspected to the highest standard, the dairy has also procured an Innopack Kisters SP Basic shrink packer, an air conveyor and an inspection system from KHS, among other equipment. These perfectly fit into the rest of the line. The shrink packer film wraps both packs and loose products, for example, at a rate of up to 10,800 packs per hour. It was integrated into the overall system with absolutely no trouble whatsoever.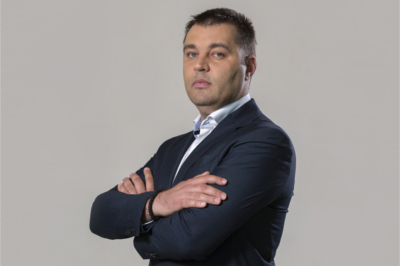 Serbia's milk market leader is so convinced by KHS' high standard of quality and the cooperative partnership which exists between the two companies that it wishes to acquire a second system for hygienic filling. Its investment is also obviously setting an example to others: one major fruit juice producer has already also ordered an aseptic filler from KHS and a number of other local suppliers have visited Imlek asking to be shown the machine in production.
"We're extremely satisfied with our cooperation with KHS to date. We can now bottle several different products on just one system more quickly and more easily."

Darko Samardžija, chief supply officer for the Imlek Group