Coca-Cola European Partners and KHS
Reliable partnership at a number of German production sites: Coca-Cola European Partners and KHS
"Drink it, love it, recycle it" – under this motto Coca-Cola European Partners operates reliable filling and packaging technology from KHS for PET and glass bottles and cans at several sites in Germany. Thanks to holistic support from the Dortmund systems supplier the beverage producer benefits from dependable service and precise coordination of the individual machines with one another. This not only saves money but also energy and resources. After all, sustainability is an important issue for Coca-Cola.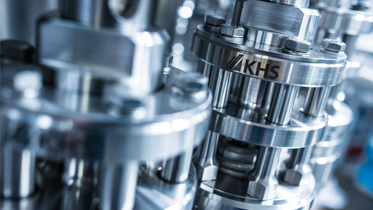 Blocked content
This YouTube video is blocked because you have not agreed to the YouTube service. By clicking the button you can change the cookie settings and play the video.
Robert Fast is KHS' sales representative and project manager for Coca-Cola. And guess what his favorite beverage is? Classic coke, of course! His passion for the carbonated soft drink is also shared by his children. "When the new line was opened in Mannheim, there was a big open day that family and friends were also invited to. My kids were excited for weeks beforehand and kept asking me if there'd also be Mezzo Mix – because that's their favorite beverage," Fast grins.
Fast has worked with the beverage producer since 2009, then still in Mexico responsible for local bottler Coca-Cola FEMSA. He began supporting Coca-Cola in Germany in 2014 and since 2018 has also assisted its activities in the rest of Europe.
Cooperation in Germany began in 2014 with the turnkey canning line in Karlsruhe. The highlight of the line is the high-performance Innofill Can DVD can filler that fills up to 120,000 cans per hour. The line also includes a shrink tunnel powered not by electricity but by natural gas. This allows up to 75% in energy costs to be saved on shrink tunnels in relation to the German mix.
This system alone demonstrates that all machines must play their part in adhering to Coca-Cola's sustainability strategy. As soon as the invitation to tender was issued, the sustainability experts at KHS thus began devising a sound concept as to how Fanta, Coca-Cola and the like could be processed to save resources. It was precisely this which had Coca-Cola convinced and prompted the company to implement further follow-up projects together with KHS, such as the addition of tunnel pasteurizers to the lines in Lüneburg and Karlsruhe.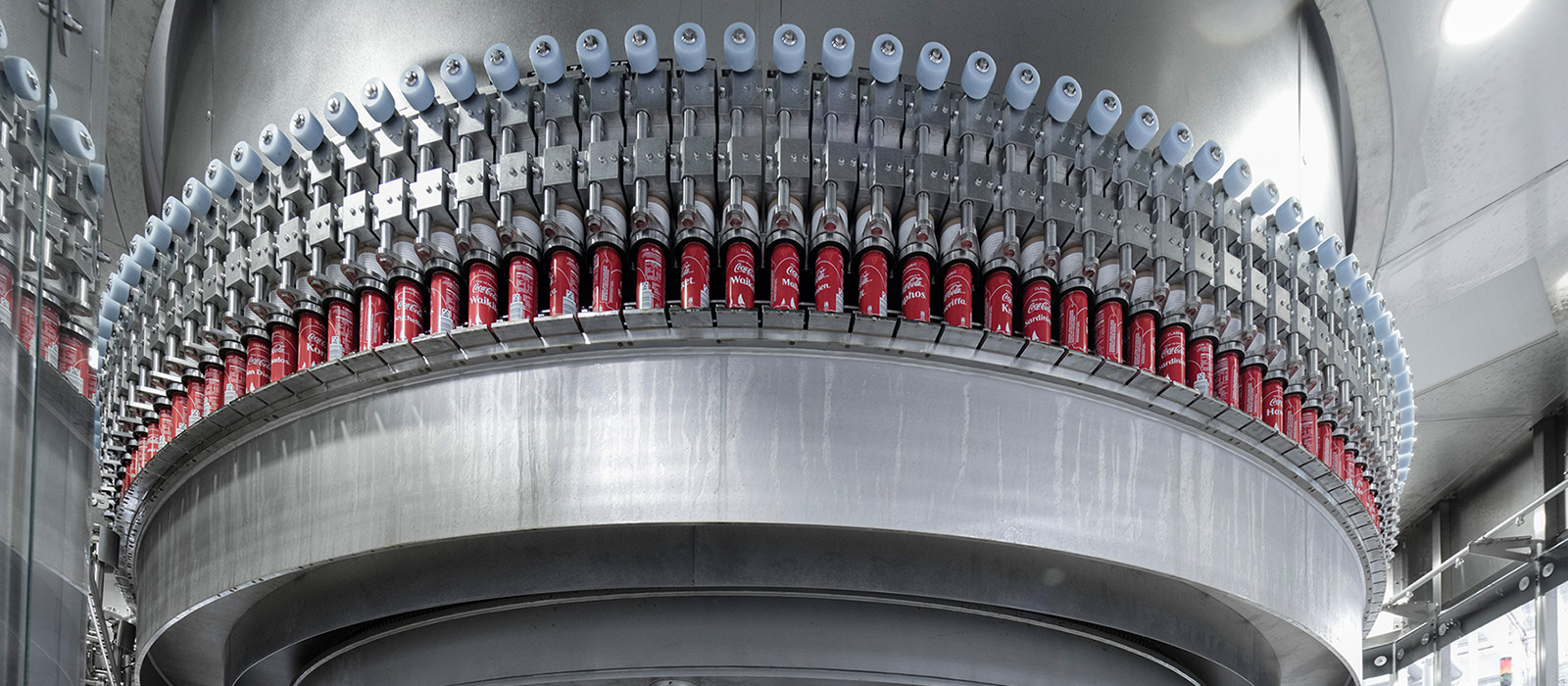 What's so special about working for the biggest soft drinks producer in Germany that makes over 80 products across all of the non-alcoholic beverage segments worldwide? "Coca-Cola European Partners invests in top equipment and makes the highest demands of hygiene, safety systems and automation," explains Fast. "KHS satisfies all of these demands. Once a new line has been installed, this doesn't mean that KHS' work comes to an end. Far from it! Like many other customers, Coca-Cola trusts in service by KHS. This ensures permanent line availability."
Together with a number of smaller projects, Coca-Cola and KHS have carried out three major projects in five years. In addition to the one in Karlsruhe these include work at Coca-Cola's facilities in Mönchengladbach and Mannheim. In Mönchengladbach the popular Fanta beverage is one of many products to be filled into PET bottles and labeled on KHS machinery – in this particular case at a rate of up to 42,000 1.25-liter bottles per hour.
Considerable energy savings are first made during bottle production, where the InnoPET Blomax Series IV stretch blow molder lowers energy consumption by using NIR technology. This heats the preforms prior to the stretch blow molding process with pinpoint accuracy. The Innoket Neo roll-fed labeler with its segmented vacuum drum also operates quickly and precisely and saves energy thanks to its low-wear components.
Bottle washing is another area where sustainability and hygiene have a high priority. The Innoclean DM on the returnable glass line in Mannheim works with especially light ECO bottle carriers that have a much smaller surface area and weigh less than standard carriers. These save up to 40% in water and energy.
Through the aforementioned intensive cooperation a trusting partnership between the two companies has been formed. "We are very open and relaxed with one another. If any challenges arise – and this is always the case with big projects – we tackle these constructively and at eye level," Fast sums up. The next projects are already in the pipeline. And Robert Fast's children can look forward to the next open day when the latest successes will be celebrated with a nice cool drink of Mezzo Mix.
"KHS has been a reliable partner to us for many, many years. Among other things, we opted for KHS when deciding where to procure our new system from also because we consider sustainability to be a crucial factor. Here, KHS showed us a suitable concept which enables us to save on electricity, water and gas."

Dieter Lennackers, plant manager, Coca-Cola Mönchengladbach