Success with the InnoPET TriBlock for bottled water
Success with the InnoPET TriBlock for bottled water
For two decades now US family business Silver Springs has enjoyed a successful partnership with KHS. Its reliable and economical filling and packaging systems are a key factor in the water bottler's success. When the management took delivery of its first InnoPET TriBlock for the manufacture, labeling and filling of PET bottles at its plant in Mississippi, it was totally convinced and immediately ordered a second system for its production site in Florida.
Satisfaction is the best form of recommendation: filling and packaging technology from KHS has been a key factor in the success story of water bottler Silver Springs in the USA for 20 years now. In 1991 the Richmond family started out as a pioneer on what was then still a total niche market when it acquired the Silver Springs Bottled Water Company, founded six years previously in Ocala, Florida. At the time the sale of bottled water in the USA was not very widespread, with sweetened soda pop the American beverage of choice.
However, the Richmonds' courage, their belief in the product and consistent investment in high-quality production systems were rewarded: growth rates of 20% and more helped catapult the business to success. With just six employees at the outset, several hundred people now work for the company at its four sites dotted along the US East Coast. Silver Springs' success is not just rooted in its sound instinct for good market opportunities but also in its consistent investment in high-quality and reliable technology.
"We've had top results right from day one with our pre-glued technology – also regarding ease of maintenance and production reliability along the entire line."

John Bickerstaff, RealPure Bottling Company, Mississippi
KHS provides the company with reliable and innovative systems whose performance has had Silver Springs convinced since the very start of their cooperation. The water bottler consciously relies on top technology – which has always paid off. In 2017 it decided to be the first to commission the InnoPET TriBlock, a stretch blow molder/labeler/filler block.
The system has a small footprint and is convincing with its extremely efficient and thus resource-saving production process. Silver Springs in Mississippi was so pleased with its InnoPET TriBlock that the Richmonds immediately ordered a second one for their plant in Florida.
"Our companies have been working very closely together for almost 20 years. "For as long as we've known each other, the Richmonds have always been among the very first to opt for our new technologies."

Mike Brancato, president of KHS USA
The InnoPET TriBlock is convincing with its high line availability and innovative further developments, one of these being the new pre-glued method used in the labeling process. As the labels have been pre-glued, during processing open bottles do not come into contact with hot melt vapors as is the case in the classic labeling process. This increases product safety and reduces the maintenance effort as there is no longer any need to remove residue adhesive. Although at first skeptical about the then unfamiliar system, the machine operators were soon very enthusiastic about its extremely stable operation.
Another advantage of the KHS InnoPET TriBlock is that it can also process extremely light PET bottles or containers made of [r]PET. Therefore, not only can bottle material be saved in the long term but also resources – namely throughout the entire service life of the machine. All told, the KHS InnoPET TriBlock helps to reduce the carbon footprint during production on many counts – which perfectly ties in with Silver Springs' requirements. The successful company believes it to be especially important to act sustainably, in particular to save on PET material by reducing the bottle weight and to continue to set an example in this field. This includes working towards recycling its own PET waste – where Silver Springs wants to achieve a quota of 100% in the near future.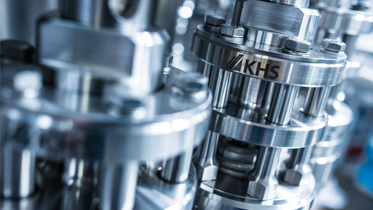 Blocked content
This YouTube video is blocked because you have not agreed to the YouTube service. By clicking the button you can change the cookie settings and play the video.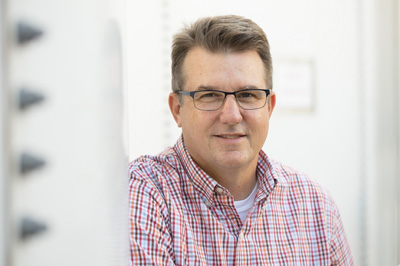 » We of course work in a people's business where mutual trust and long-term relations play a central role. What we especially value in KHS above and beyond this, however, is their absolute determination to innovate and their flexibility in finding solutions when special challenges sometimes have to be met. «
» We of course work in a people's business where mutual trust and long-term relations play a central role. What we especially value in KHS above and beyond this, however, is their absolute determination to innovate and their flexibility in finding solutions when special challenges sometimes have to be met. «
Kane Richmond, CEO of Silver Springs
You might also be interested in